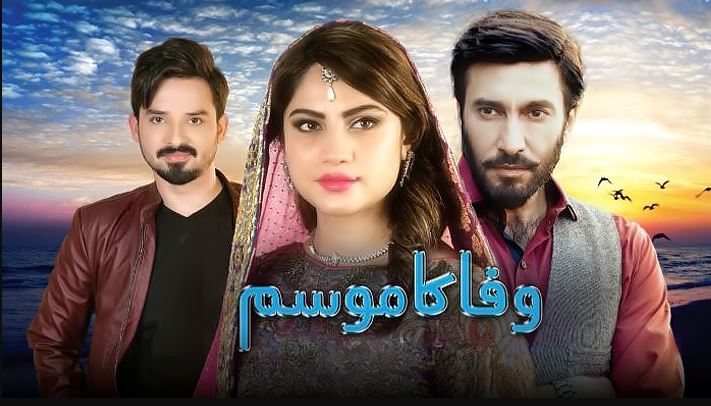 TV One's new drama Wafa Ka Mausam was launched in a very glamours evening filled with stars and bloggers. I am so happy to be part of it! This trend-setting drama is directed by BQ – featuring ever so handsome Aijazz Aslam, beautiful Haya Sehgal and ravishing Neelum Muneer. The reason why I decided to write for
The reason why I am looking forward to it is the story of this serial. We've had many cliche love triangles but this one stands for moral issues faced by our society.
Will true love die for Ego?
When Komal falls in love with Dara, her wealthy landlord father gets enraged. Will love between Komal and Dara prevail dispute the conflicts? Dara's character is of a man with values. He is driven a man of principles who fight against the feudal tradition of watta satta. He is also a university professor. That's what attracts Komal to him in the first place.
Komal is a vibrant idealist who gets stuck between two men the love of his life and his father. There's more to this story! Noman Habin as Bazil, a young happy go lucky man becomes an arbitrator between Dra and Komal's father. He is secretly in love with Komal which brings a twist to this story.
Another thing worth drooling for is the OST of Wafa Ka Mausam – sung by Quratulain Baloch and composed by Waqar Ali.
The lucid, coherent and explicit talks during the meetup were yet another example of how we can expect more from this serial than what we can see. It's a work of sheer brilliance, I could not stop thinking about this drama during the week and counted the days till it's on air. It has the potential to be a great family drama crossing continents and generations
We are looking forward to it. Are you too? Share your views @ #WafaKaMausam