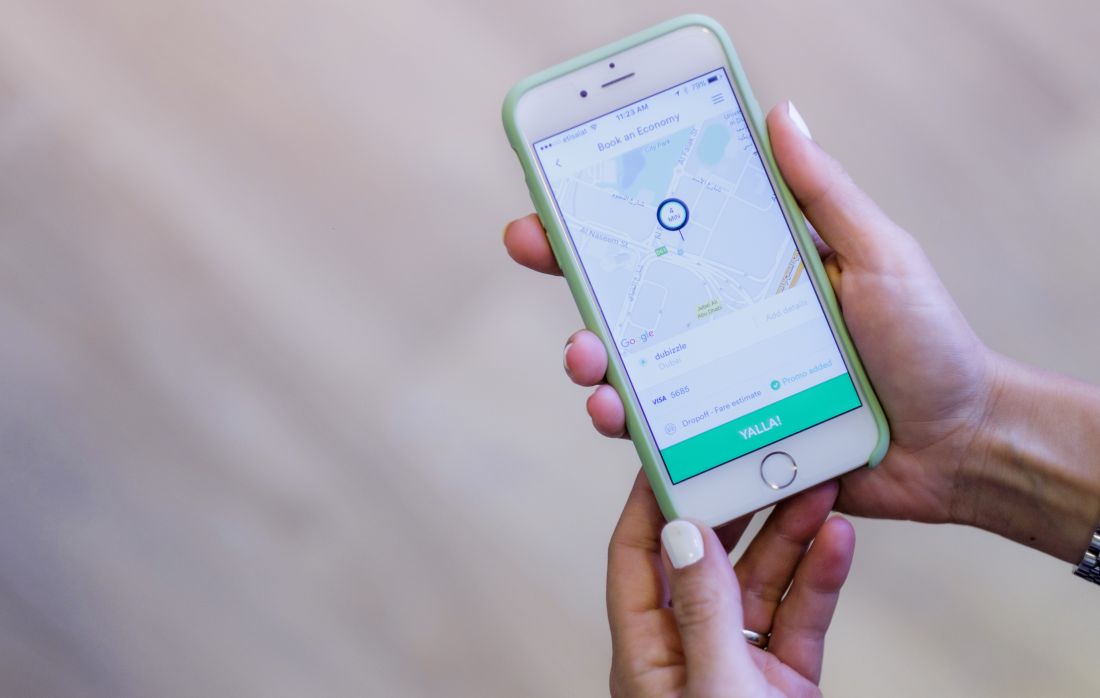 I remember when I decided that I will do my graduation from Pakistan so I came 8 years ago and lived in a hostel as no relatives were here in Islamabad.
It wasn't easy to roam around alone and even getting a taxi wasn't as comfortable as I was expecting it to be. Although I must say that Islamabad used to be much more secure in that time. If anyone would've offered me to pay 10k to install an app due to I can get a car at my doorsteps, I would've said yes in a blink of an eye!
Thanks to Careem, now I can get a car that I want outside my door. I can complain about the driver for one nasty comment. I can give my father/husband tracker information so that they always have an idea where I am. I don't only feel safe but I also feel empowered that I don't have to depend on males anymore. The issue with me is that I am struggling with learning to drive although I am dead sure that there must be many who can't afford to own another car.
So this lifesaver app wasn't something that our government was happy with! I was shocked when I saw this picture circulating on social networks. Apparently, Careem doesn't fulfil the criteria set by our government?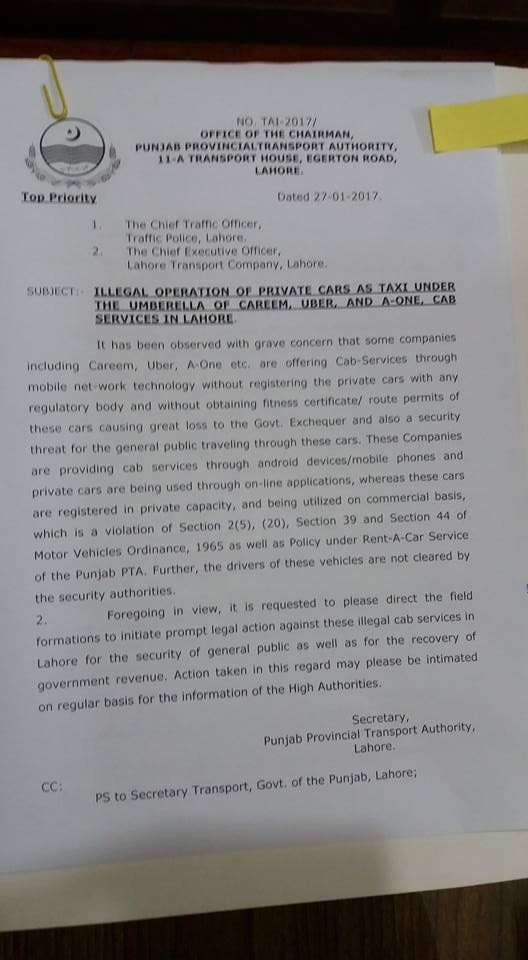 The ban wasn't only on Careem but Uber, A-one and other cab services too. So if you think about it, the drivers that go through vigorous screening and training aren't qualified to use cars that need to be in 5/5 condition. Although taxi drivers and rickshaws are eligible with no set standard of charging?
I don't know why we are so much against our own ease. Banning Careem will be like taking a step backwards and starting over because enabling the nation isn't a priority?
I would also like to point that the campaign done by Careem in response was not just hilarious but also on point! It reflects how confident Careem is in the services that they provide and how illogical they think the bans are.
Here's how people reacted on twitter about #GoCareemGo.
Saw these boards in #Islamabad /pindi. Such impressive tagline with clear message to *coughs.. itni sasti savaree nahi chalegi ? #GoCareemGo pic.twitter.com/drwvA15RmL

— Nabeha Latif (@Nabehal) February 16, 2017
Careem hired a new captain…

"Ye saray ke saray mil ke apne ko chala rahay hain" ??#GoCareemGo pic.twitter.com/SyQQsLZMLp

— Moochar (@AsliBinLaden) February 17, 2017
will be poetic for careem #gocareemgo pic.twitter.com/5Mn3ct1x09

— Areeba Siddique (@areebasiddique) February 19, 2017
Sometimes I need to just travel alone. No over protected family attached. Thank you @CareemPAK for making it easy! ? #GoCareemGo

— Nabeha Latif (@Nabehal) February 19, 2017
Ghar ke pass se Riksha nahi Milta but Careem arrives at my doorstep..#gocareemgo

— Amber Zulfiqar (@Cheese_Pakora) February 18, 2017
I love travelling alone!!!

Thanks to careem Achi aur sasti sawari k liye. #GoCareemGo

— DuaaTM • (@PeculiarDTM) February 19, 2017
Look what I spot on main G.T. Road ?
Most fav billboard these days ??#GoCareemGo pic.twitter.com/Dr3x3Y0Iqs

— مَاہٗ مِثّل (@7heikh) February 18, 2017
Tired of driving since morning… should use Careem now to go for shopping since it is really comfortable ? #GoCareemGo ?

— Fatima Bajwa (@FatimaBajwah) February 18, 2017
I seriously cannot survive without Careem anymore. I have never travelled alone in my life and Careem makes me feel safe. #GoCareemGo NO.

— Komal Shahid (@ArmedWithWords) February 18, 2017
Have used Careem in Lhr, Khi and Isb. Don't think there's a better way to get around. Even my parents liked it! #GoCareemGo

— Beard (@Scabbeard) February 18, 2017