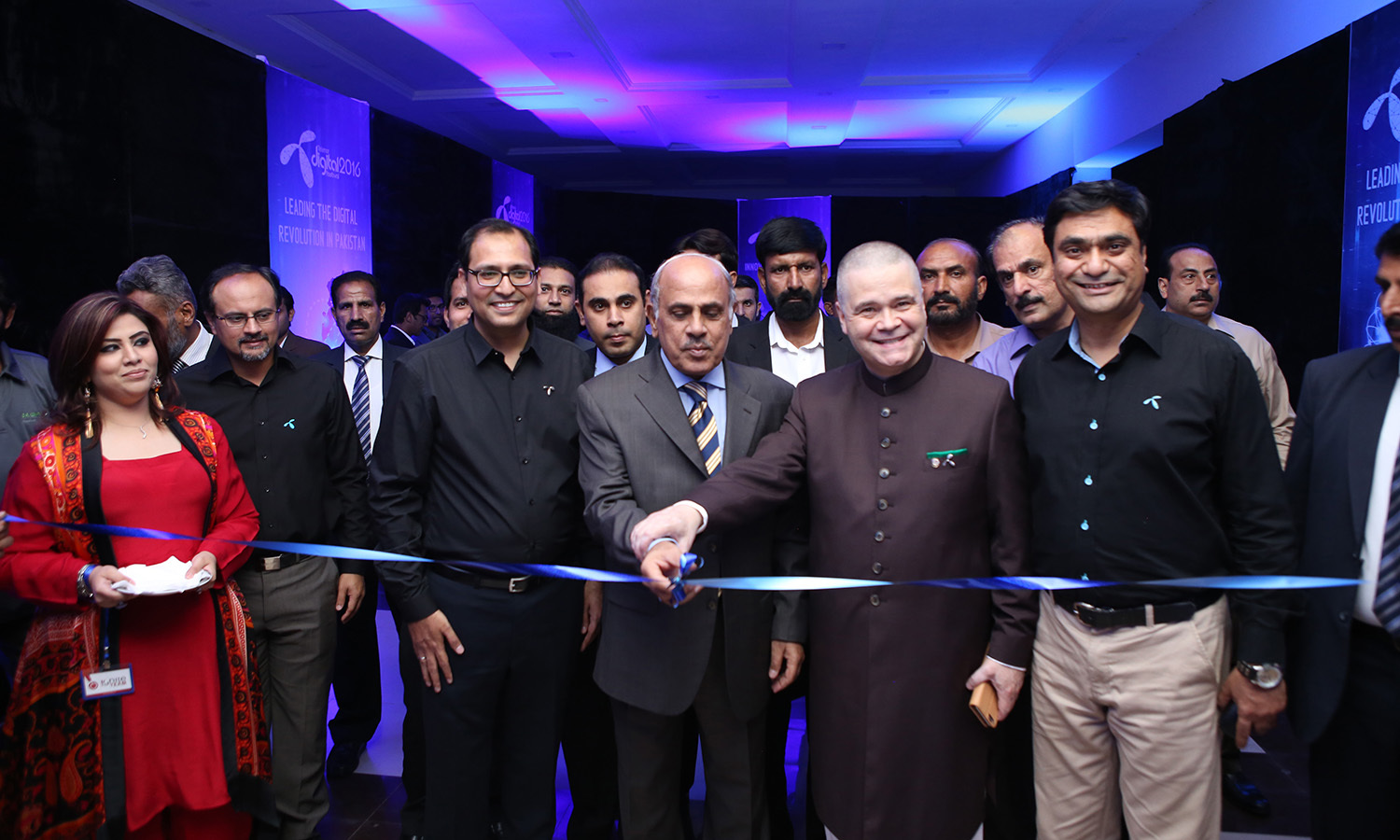 I was skeptical when I got invited for Telenor Digital Festival. As you must've noticed, the hype is normally more intense than the actual outcome of the event. I've criticised few telecoms in Pakistan for just celebrating their hearts out – without actually achieving much. I am not certain who they fool by doing that, themselves or the users.
Anyways, so I arrived bit late (as I was a bit lost in the city of Lahore). The first response was "blue" as the entire ambience was of that colour which was pretty interesting. One could feel the ceaseless enthusiasm of the Telenor team to support and promote the digital ecosystem in Pakistan. This is the team of us bloggers who were there to cover the event.
Here at the #TDF2016 with @aey @amk @Nabehal @Amnaa_tariq and @Mussanaf ? pic.twitter.com/8nF58mcS6h

— Aman (@LalaLoyalist) May 15, 2016
There were "engagement zones" that featured innovative apps and solutions where one could get a first-hand experience of their usage. mannequin spoke to the visitors about all the things My Telenor App can do. The event also featured Telenor Pakistan's portfolio of 3G handsets and internet devices designed to enhance digital ecosystem. Here are few of the apps that I loved:
Capture: 
Telenor is offering is Capture – a cloud storage product of 27GB which let you save all your pictures and keep them in one place. It is more like dropbox and SkyDrive, the only good part is that it's a much more desi – easy to use kind of solution.
Capture, an cloud app by Telenor for photos and videos only. Accessible via mobile and desktop. Its free! #TDF2016 pic.twitter.com/jun3SIYJyx

— Twittistaan (@Twittistaan) May 15, 2016
WowBox:
It's an app that is available on Android which didn't Wowed me much. You can get latest happenings, news and fun stuff. I am not much amazed by it as facebook is fulfilling the need of this quite frankly. Although they claim it to provide highly engaging content in a tile-based U.  I've to try it once to know for sure. Another similar app was Pocket TV in which you can live stream channels on your mobile.
Wow Box! Prepare to be Wowed. An awesome app for entertainment and lifestyle. #TDF2016 #wowbox pic.twitter.com/XInxwVxouw

— Nabeha (@Nabehal) May 15, 2016
Companion Watch: 
It reminded me of UWatch of Ufone. However, this one looks more promising. It's a wrist watch for kids through which parents can keep an eye on them. It is actually more like GPS location tag which can be monitored through a smartphone. This is something useful which I would want my nieces and nephews to wear. I also loved their colours and everything. Something a kid will want to wear daily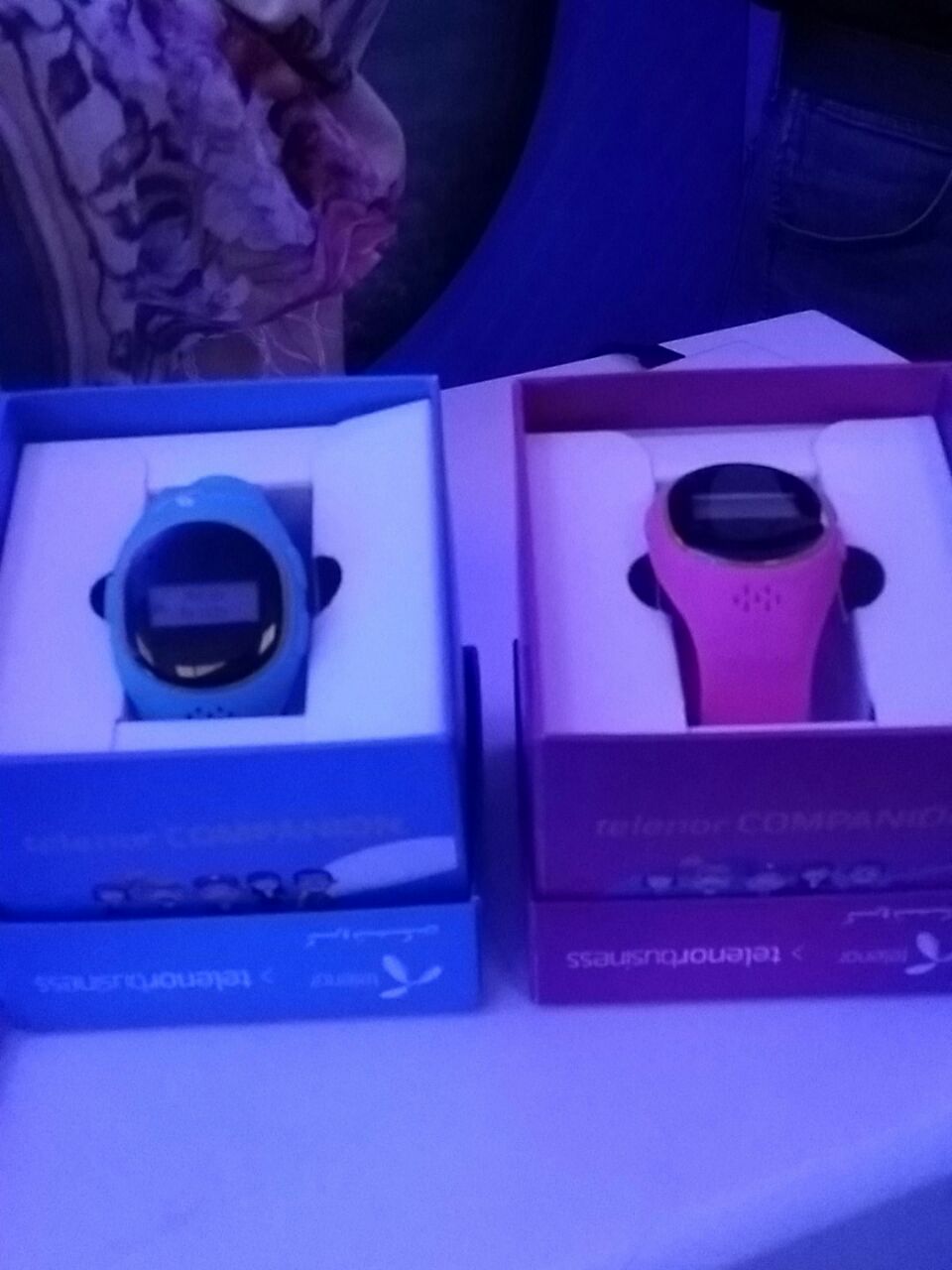 Vendi:
The coolest thing of all! It's a vending machine full of yummy stuff but you don't have to pay for things. There's a tag that you can put on your smartphone, if you want to purchase anything just scan the tag -> approve the transaction on message -> enjoy! Absolute no hassle of money. They said that these vendi will be pretty common in Islamabad. I can't wait! ?
Telenor wants to do more than just come up with new products. Their focus is on improving customer experience over existing channels in which they contact Telenor. That is the reason the Digital Fest also showcased several initiatives – such as Social Care, using social media to provide excellent customer services & solutions online; Digital SSC, an automated machine for performing various activities of GSM and Financial Services without human interaction; Digital IVR, mobile application to facilitate users calling on helpline and My Telenor, one stop solution for all Telenor customers to manage their mobile accounts – in the exhibition. Also, they introduced an app for the famous EasyPaisa online payment transaction service.
Speaking on the occasion, Irfan Wahab Khan, Deputy CEO and CMO Telenor Pakistan, said, "Digital Products and services are transforming businesses, enriching lives and propelling progress across the world. Telenor, through its ambition of empowering societies, is contributing towards making 'digital Pakistan' a reality and today's launch of digital products will enable digital inclusion for people, create a society with minimal digital divide and unleash multiple entrepreneurship, innovation and creative opportunities. I extend my gratitude to all Telenor Pakistan customers for making us their digital lifestyle partner."