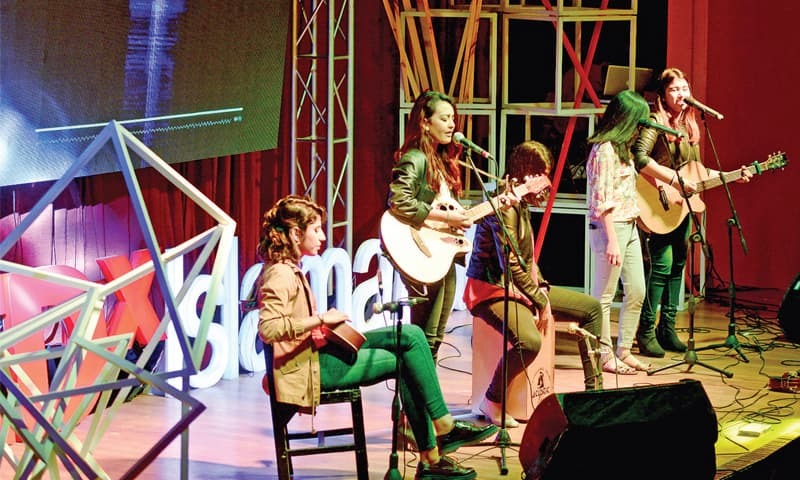 TEDx Pakistan is making a difference in the lives of young individuals who are passionate and hardworking. TEDx is a platform where they can learn and become confident in whatever they are doing or plan to do it. It is breaking barriers and encouraging entrepreneurs, artists, engineers, scientists, bloggers, musicians, writers, journalists, diplomats, politicians and students to participate and create a positive role in the society.TEDx is basically a program by TED, which allows communities to share their experiences by participating in conversations and sharing experiences and making new connections. TEDx Pakistan was established in 2010 and licensed to Senior Ambassador Saad Hamid. Since 2010, TEDx is able to provide 50 successful thought-provoking talks by the local speakers and reaching out beyond 10 million people around the world.
In previous events held by TEDx, many of the renowned speakers like Adil Najam (the expert scientist), Perves Hoodbhoy ( scientist & reason activist) and Artists like Muniba Mazari motivated young entrepreneurs with their speeches.
This year again, TEDx Pakistan with its  theme "Breaking Barriers" united people of Islamabad for an amazing event which took place on 19th March 2016 at Aiwan e Quaid. It included 300 participants from a diverse group including bloggers, writers, artists, musicians, designers, innovators etc. Whatever their secret selection criteria is, kudos to the team for doing justice with it!
Breaking Barriers is all about ideas, stories rising from scratch, fighting hurdles, and overcoming fears and crisis. The motivational speakers helped individuals and their inspiring real life stories act as a catalyst in motivating the young talent minds.
This time, the focus was on the female and their contribution to Pakistan, no matter what field it is. 70% of audience was comprised of female (Yayyy us!). The message was clear, it is okay for a girl to excel as either cook and mother, and also as a cyclist or financial expert. There should be no stereotypes in the society. Being a female entrepreneur, I could relate to many things. 
Some of the awesome speakers were:
Noor Aftab on "breaking barriers to achieving career success"
Mahoor Jamal on "The communication of art"
Gul & Samar on "Pacing for peace"
Hadiqa Bashir on "Breaking barriers in society for progress"
Assam Khalid on "The art and science of advertising and communication"
Umair Jaliwala on "Breaking mental barriers"
Amna Mawaz Khan, Taimur Rehman &  All Girls Band from Nescafe Basement gave energy to the event by their amazing performances. The event was made successful with the combined efforts of US Embassy & PUAN in partnership with Djuice and Telenor Velocity. In the end, we loved the performance by all girls band of Nescafe Basement!