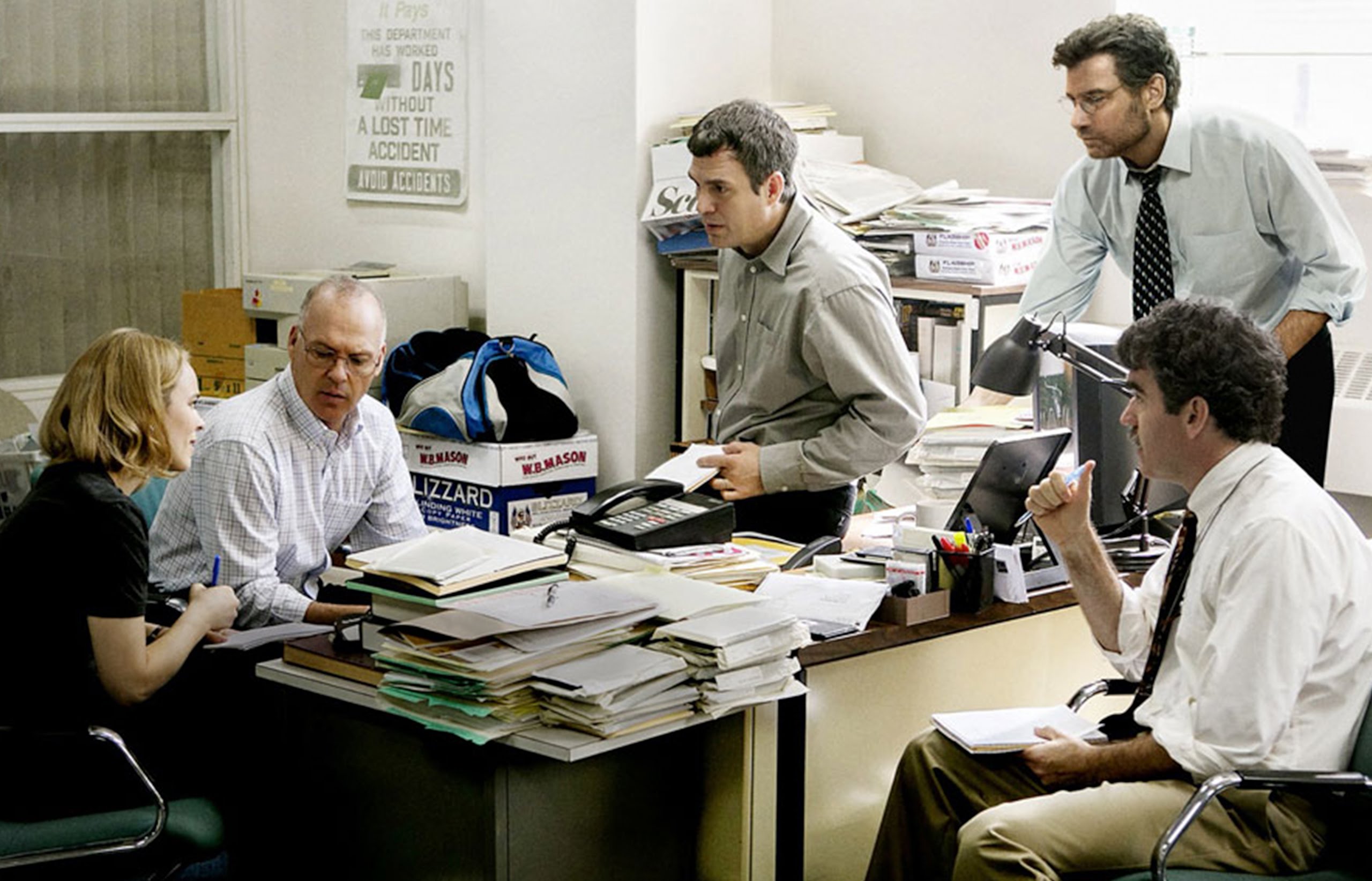 Academy award nominee Tom McCarthy has always been a low- key champion. His first film as writer/ director was in 2003. Tom McCarthy tells the true story about an investigation that would cause crises and break into the world's most respected institution.
In the Oscar nominee film Spotlight McCarthy and co writer Josh Singer gives us a story about the Bosten Globe. The story revolves around the city where Catholicism is a way of life and where priests and police are involved in heavy crime.
The mystery of an unspoken crime, connected by scattered dots which lead to a hesitated conversation at the coffee shop. Actors like Michael Keaton and Mark Ruffalo made this suspense story a thriller when they work on gathering evidence.
The director's work with the shots while the investigating team interviews the abuse victims, revealed the horrifying victim's story. Stanley Tucci played as a lawyer who built a case against the church whose clients have faced plot of silence among the good and great of Boston.
A story like Spotlight shouldn't end in such a comfort. I'm sure everybody who has watched this film must have gotten shivers.
The fact that law was protecting the priests for so long was a fact that can shake faith on the system. We've heard rumors of child abuse, child harassment etc but it's only when y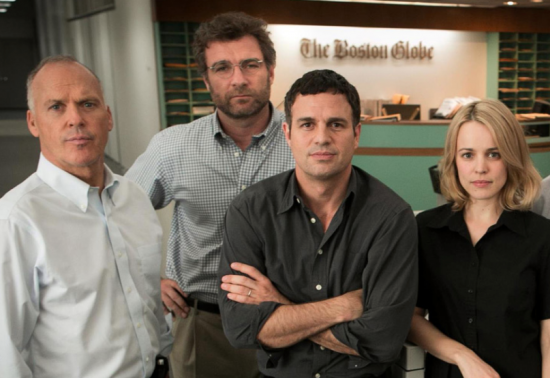 ou see it in such movies you realize that it isn't only a problem of the west. Those who represent God, they have an authority that cannot be challenged. We often forget that they are just humans too. They are bound to make mistakes and punishing them should not be an insult to the religion they belong. I wish we question more and we stand up to such issues no matter how difficult it is to confront them. This movie depicts how troubled the life of that child turns out to be who gets abused in his childhood. This is a must watch which truly deserved an Oscar! 
Here are few reviews:
Like any good reporting job, Spotlight slowly builds momentum from nothing, gathering disparate bits of information into an emotional juggernaut of a story David Sims·The Atlantic

This tight, relatively low-key, step-by-step procedural has a stronger impact than any horror movie. 

David Edelstein

·

Vulture
Deftly avoiding melodrama, McCarthy fills Spotlight with process, showing how fragments of information rise, converge and ultimately metastasize into the story of a decades-long cover-up. 

John Anderson

·

Time
I will rate it 5/5