Hey readers,
I was closing watching Lays Pakistan's campaign of UEFA Champion League because as a marketing blogger, I know this was something which isn't often seen in Pakistan. Like we know, most of the sports campaigns are only towards Cricket, ignoring the footballs altogether.
It all started with the surprise TVC of Messi and Wasim Akram with new flavour #YogurtAndHerbs. The two famous sportsmen make a superb combination of passion, motivation and, of course, a g
reat way of attracting cricket and football fans towards the new delightful taste of lays new flavour. Read more about it here
Then the competition started to win a ticket to Milan by just texting the code that you find in your next Lays pack. I did add mine and now fingers crossed to win it 😉
There were inter-universities competition held at the leading universities including NUST, UMT, IBA, Iqra University, SZABIST etc. These were football matches in the spirit of UEFA. The passion for winning the Lay's Glory Cup was superb! 

We could see that the association was build between football matches and Lays when a lot of Pakistanis were sharing their weekend activities along with which flavour of Lays they are enjoying. As you know a big Lays fan so I was on of them too 😀
Karachi was renovated, showing the imagery of UEFA Champion's League. With brightlights and Messi's action figure showing off his moves! It was a mind blowing outdoor exhibition which is never seen before in Pakistan. Read more here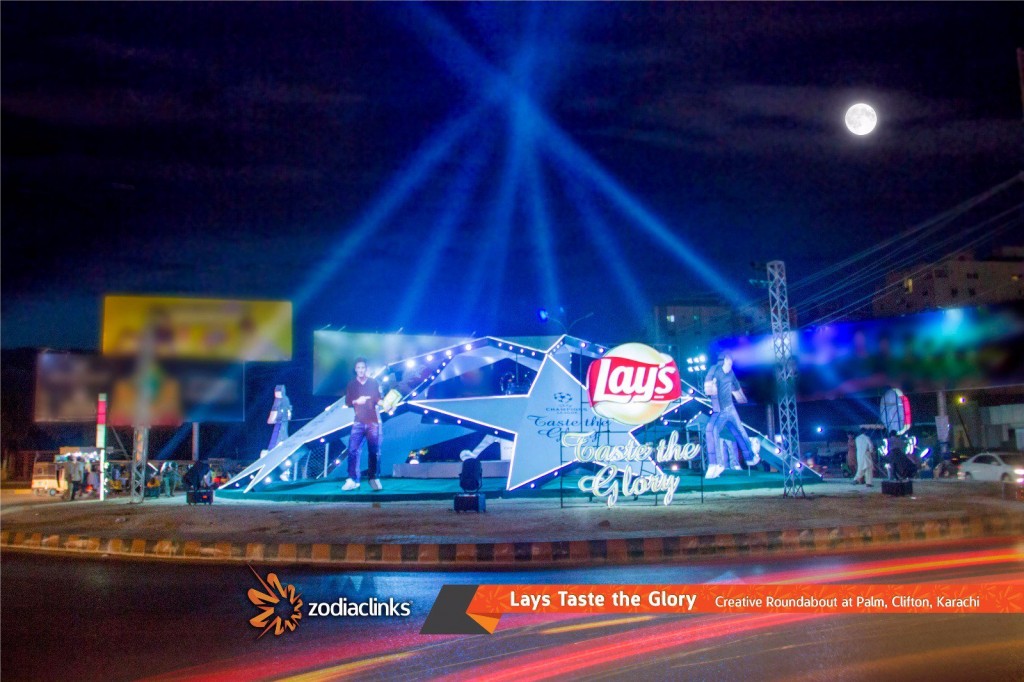 The screening of quarterfinal match between Benfica vs. Bayern Munich and Atletico Madrid vs. Barcelona was held at LUMS. The excitement of the event was reflected on the Twitter timeline when #LaysPakistan, #TasteTheGlory, and #GameReady was trending Pakistan wide. I so wished that they held screening in Islamabad as well </3
From awesome giveaways to matches and screenings, Lays Pakistan has won my heart when it comes to running a creative and entertaining campaign. I can't wait to see what they will offer next. Stay tuned though as chances are that I will write about it as well.
P.S You can still win amazing prices and also ticket to Milan by texting the code to 9005. Just keep munching Lays as much as you can!