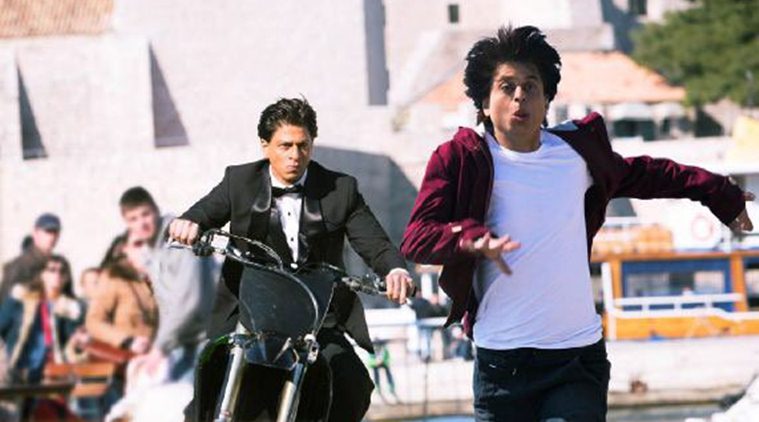 My experience in one word: OH MY GOD!
Shahurkh khan starter Fan, in which he was both in and as his fan, was just mind blowing. So by far you know that I've soft spot for thriller movies. Produced by Yash Raj Films and directed by Maneesh Sharma, it encapsulates a nail-biting story of a fan named Gaurav (Shahrukh khan) who resembles Aaryan Khana (Shahrukh khan again), who is a top actor of Bollywood. Gaurav spends his life praising him like his God but unfortunately, when he meets his superstar in real life, he realizes that he is as human as any other. The twist comes in when Gaurav can't let go of the fact that he is of no value to Aaryan Khana. He decides on taking revenge and rest you need to buy in cinema.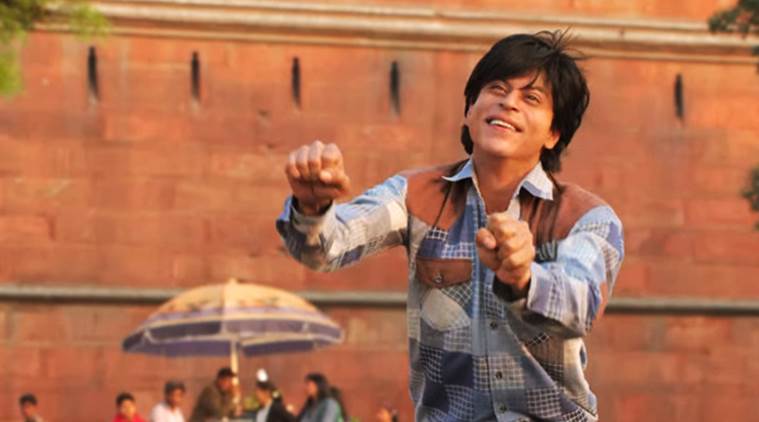 I know many will only watch to get a glimpse of Shahrukh khan's real life. (Hint: You won't be disappointed) BUT if you are expecting romantic musical movie then please don't waste your tickets. This movie has no songs, not even the one which we see in trailers and yes no heroin. I like the way Bollywood is getting all rational like Hollywood movies, with no song in the middle of dessert with next scene in Switzerland but come on, we will miss it!
Cost of production: Rs 85 cr
Print and Advertising: Rs 20 cr
Total budget of the film: Rs 105 cr
But totally worth it!
This movie is still a big win because you actually start believing that there are two characters fighting against each other, not one. It's the storytelling that matters in the end and that is flawlessly done in Fan. Hats off to the makeup team and strong acting capabilities of Shahrukh khan.
Here are few tweets after the first show: 
Shah Rukh Khan in and as #FAN draws a houseful
#FAN is high on expectations
Gaurav Channa is just brilliant in #FAN
#FAN makes SRK fans go on a whistling spree
The background score in #FAN is in sync with the theme.
SRK has clearly stepped out of his comfort zone in #FAN
You will fall in love with Gaurav #FAN
Shah Rukh Khan as Gaurav is mind blowing and #FANtastic
The madness of a fan is scary in #FAN
Walusha as Gauri Khan is a perfect choice #FAN
The thrill is keeping the audiences on edge in #FAN
It's an unusual fight between a superstar and his diehard #FAN
Director Maneesh Sharma's best so far #FAN
You will be reminded of Darr wala Shah Rukh Khan in #FAN
It's a noteworthy performance by Shah Rukh Khan in #FAN
I'll rate this movie 5/5