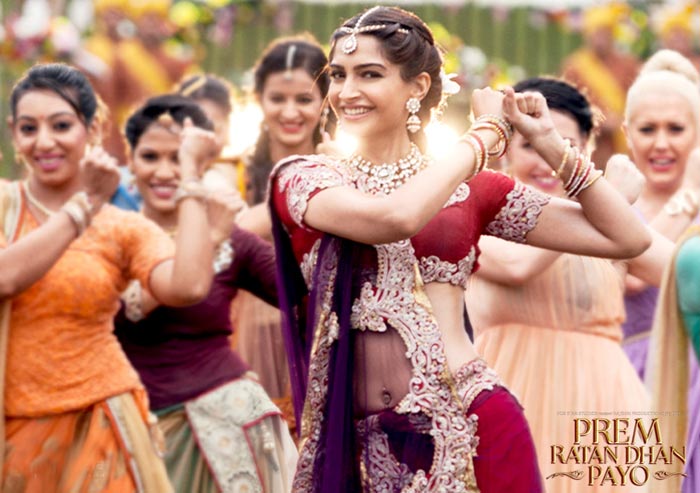 Alright so after all the buzz created for Prem Ratan Dhan Payo through dubsmash, I went to watch this movie one evening (although I hated it's trailer).
Prem (our very own Salman Khan) is just like what he was in Bajrangi Bhaijaan. A charitable, honest and happy go lucky man embarks a journey to save someone else's life. Perhaps Khan has realised, as have so many action heroes over time, that he can't play the tough guy forever.  He is  look-alike of another guy, who is apparently a rich prince. Sonam is wife-to-be of that Prince version of Salman Khan who is apparently non romantic, boring and ignorant of her needs. For the sake of money, his own brother is plotting against him. He has another step-sister who is against him too because she owns nothing of the family properties. Yet she isn't the evil on :S
As you can see, even recalling the story again is painful for me. You can notice eff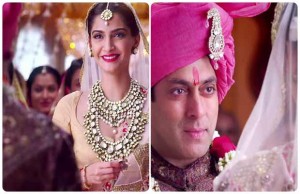 ort of director to try very hard to make it as awesome is K3G or Hum Saath Saath Hain. Although he failed to do so. In my opinion except for awesome dressing of Sonam Kapoor and few songs, it wasn't worth spending money or time.
Please don't cast a couple which looks like father and daughter on-screen. We can see that director was out of his comfort zone while directing it, unlike his previous hits. It was only Salman's acting that saved this movie from being flop. And ofcourse Indian values! I won't recommend it at all though.
I will rate it 2/5