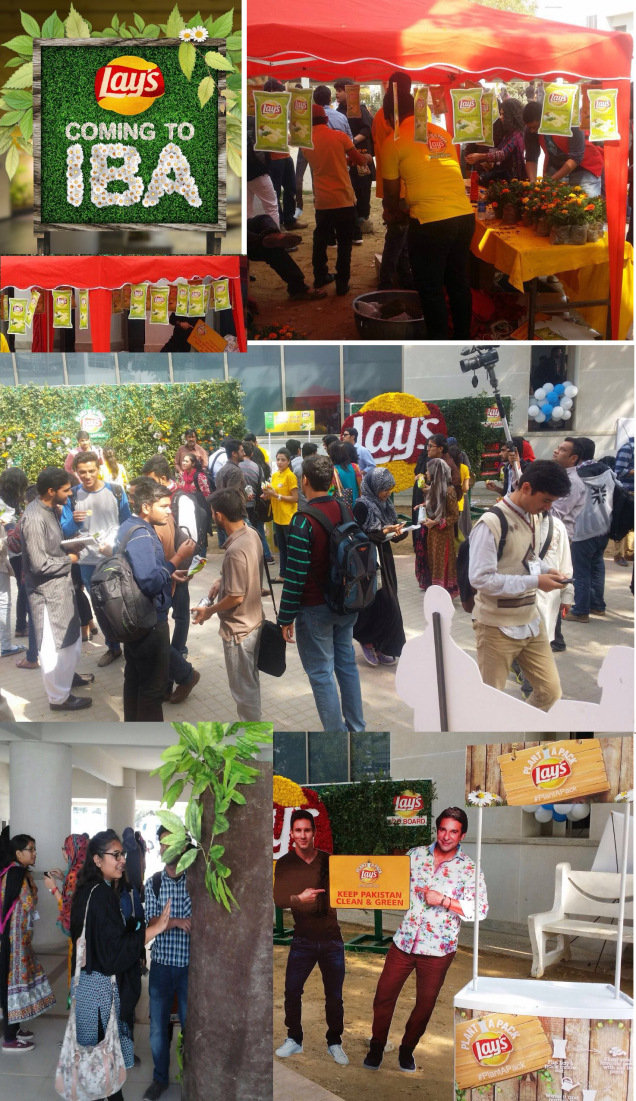 Lays is not going to stop until Pakistan is all #CleanandGreen.  With a start of 2016 Lays is all fired up.  First the new #yogurtAndHerb commercial which actually made everyone fall in love with Lays all over again and then the Clean and Green campaign. But that is not all, Lays new #PlantAPack campaign has gone viral.
The idea behind this new campaign is to aware the youth about the importance of planting a tree. As we breathe and inhale oxygen, we should be responsible enough to know the importance of trees and be thankful to them for letting us live and how we can thank them is simple just  by planting a tree.
#Lays Pakistan has taken a serious step towards making a #CleanAndGreen Pakistan.  The campaign started its root from IBA university Karachi on 26th January 2016.
The campaign included a simple activity to aware the students how to #plantApack which is indeed a very simple trick.  To plant a pack, we just have to invert it and fill it with soil. The idea has replaced pots.
The planted packs are displaced in IBA university on their ECO board. The activity got viral on social media within hours. #CleanandGreen & #PlantA pack are trending on twitter right now.
Here's a little glimpse of the activity.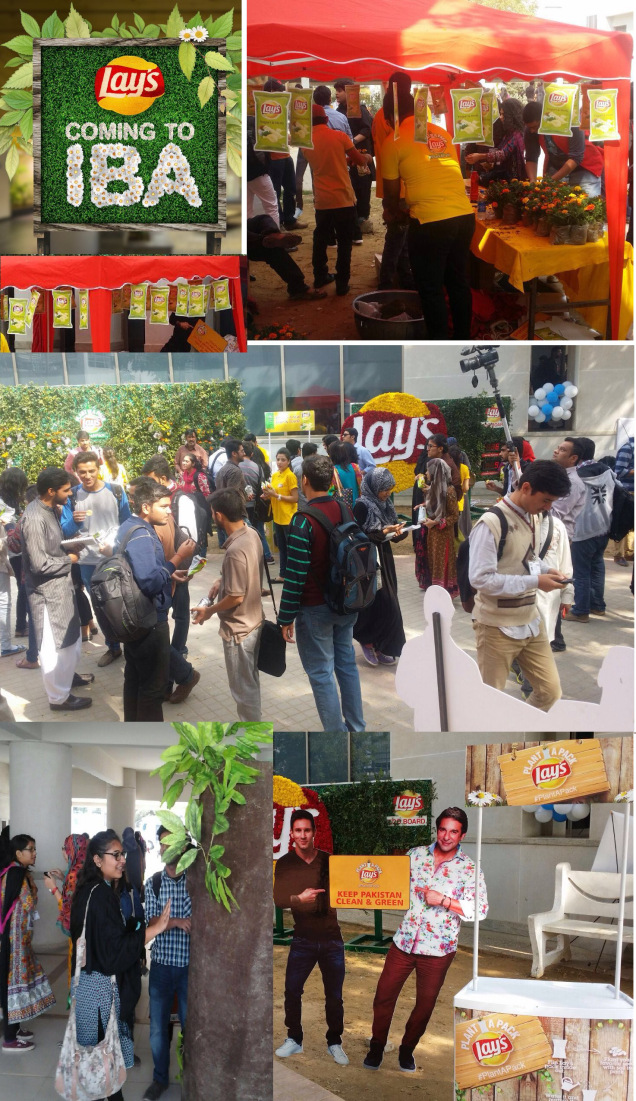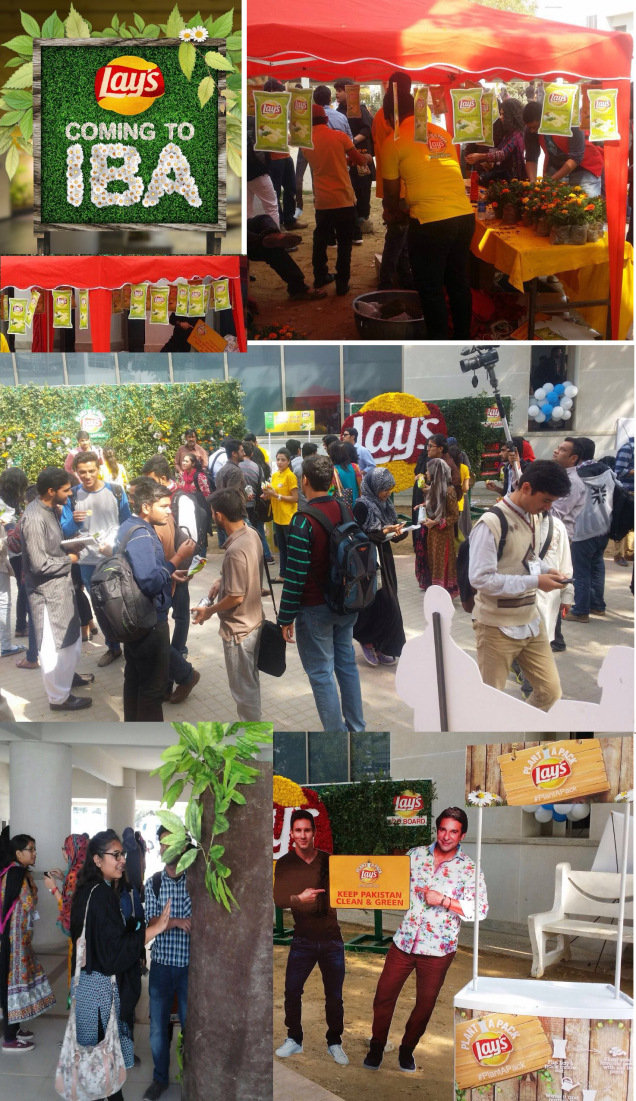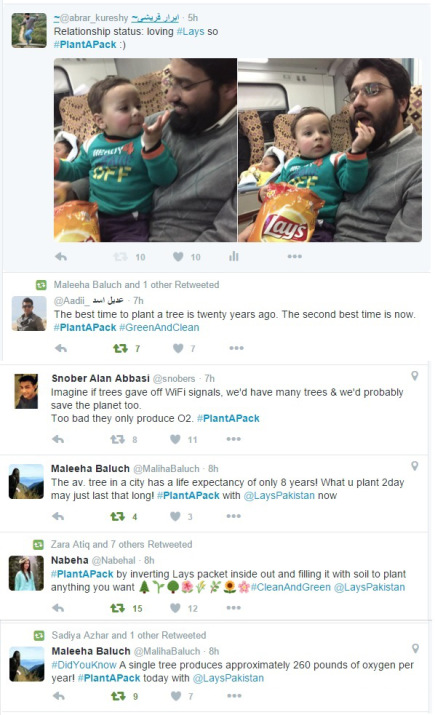 Lays Pakistan is doing all it can to keep Pakistan Clean and Green.  It is now our responsibility to take this  idea further and become a proud Pakistani. I'm going to #PlantAPack today!
Make it a habit to recycle. And please avoid plastic as it is causing most of the pollution in this world #PlantAPack #lays #CleanAndGreen

— Nabeha (@Nabehal) January 26, 2016
#PlantAPack by inverting Lays packet inside out and filling it with soil to plant anything you want ????????#CleanAndGreen @LaysPakistan

— Nabeha (@Nabehal) January 26, 2016
@LaysPakistan Doing something much needed. lets #PlantAPack and #CleanAndGreen Pakistan! <3 pic.twitter.com/KswLK0DYTy

— Sidrare (@sidrahree) January 26, 2016
IBA students at #PlantAPack activity by lays! Way to go #lays ! What a lovely concept! @LaysPakistan #CleanAndGreen pic.twitter.com/MKwHtc2plR

— Maleeha Baluch (@MalihaBaluch) January 26, 2016
Go Green activity going on in IBA! Wow so wanna be there 🙂 #PlantAPack #lays via @LaysPakistan pic.twitter.com/ELmLHUReTn

— Nabeha (@Nabehal) January 26, 2016
@LaysPakistan is having #PlantAPack activity as part of #Lays #CleanAndGreen campaign.

— Hina Safdar (@hinasafi) January 26, 2016