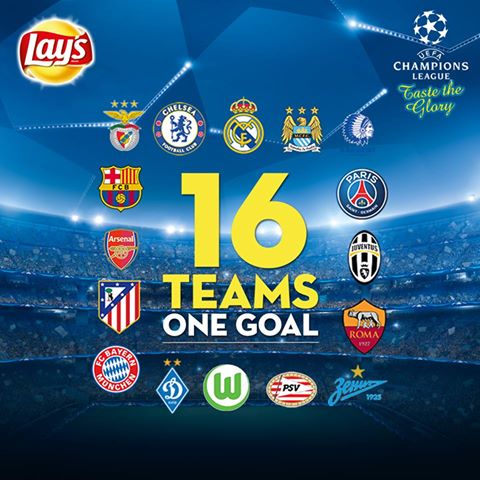 Football fans! Pack your bags for an amazing trip to Milan to watch UEFA Champion's League.  Oh yes ! Lays new campaign is giving us a chance to watch a live match at Milan along with some great surprises.  Lays Pakistan had been working on making a difference since long but this time, it has done something incredible. The Palm Roundabout in Clifton, Karachi is renovated, showing the imagery of UEFA Champion's League. With bright lights and Messi's action figure showing off his moves! It is a mind blowing outdoor exhibition which is never seen before in Pakistan. It is hard to just walk pass the exhibition without taking a snap. And that's right, this is the trick to participate in a simple competition to get tickets to Milan.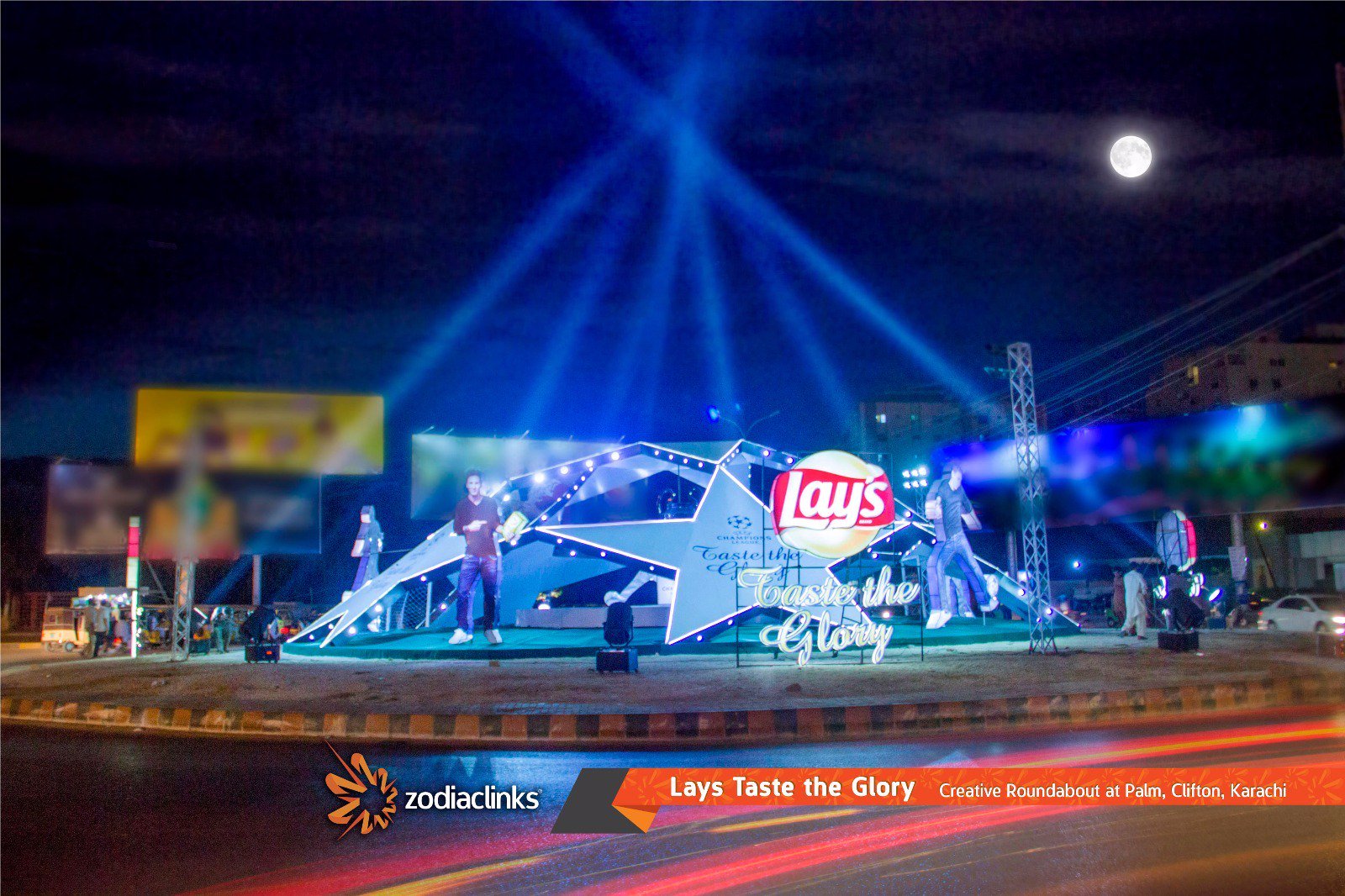 We just have to take a photo of the exhibition and share it with our friends with a hashtag #TasteTheGlory and inbox facebook.com/LaysPk 
Another way of winning tickets for Milan is to find a code in a Lays pack and SMS it to 9005. Along with the tickets, there are much more prizes to be won. Lays is here to make you win along with your favorite team. So it won't stop until you win!
Other surprises include UEFA merchandise, LED Tv, Playstation 4 and so much more. So what are you all waiting for? Go grab your pack of lays and start winning.
Since the new TVC, social media is all about lays now. The hashtag #TasteTheGlory is trending and karachites are going insane and taking loads of pictures of that fancy international standard exhibition. It seems that everyone wants to participate in it and win.

These images are from the Lays outdoor advertisements. I love the way it embodies the true nature of the game as well as the campaign. More like the next generation advertising!