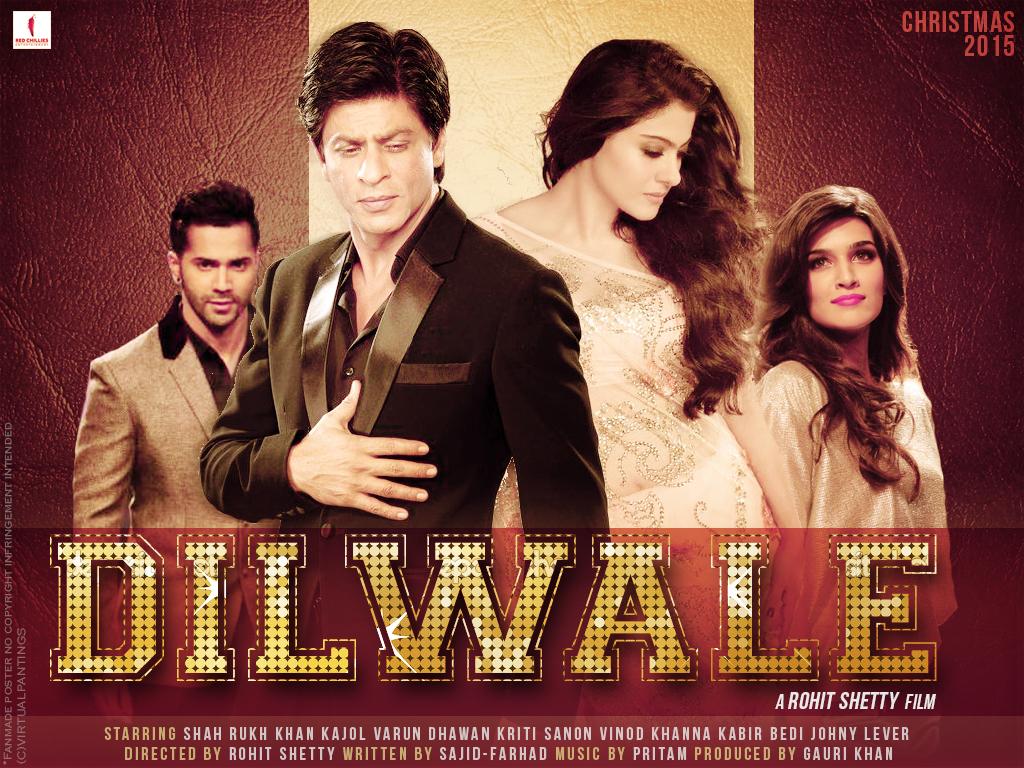 I remember my excitement when I heard that Shahrukh Khan will be doing a movie with Kajol Devgan . The teasers make it seem like a romantic movie which further put fire to my excitement. However, the trailer was a big NO for me. I have an intense disliking for Rohit Shetty and his type of movies but nonetheless, I got the first tickets I could get my hands on & headed to a nearby cinema to watch Diwale. (dragged my hubby along too 😉 )
Alright, so it starts off lame. Cheap comedy scenes where in Varun Dhawan is trying hard to act like Salman Khan. Seriously dude, learn to act! Initial few minutes were more of Varun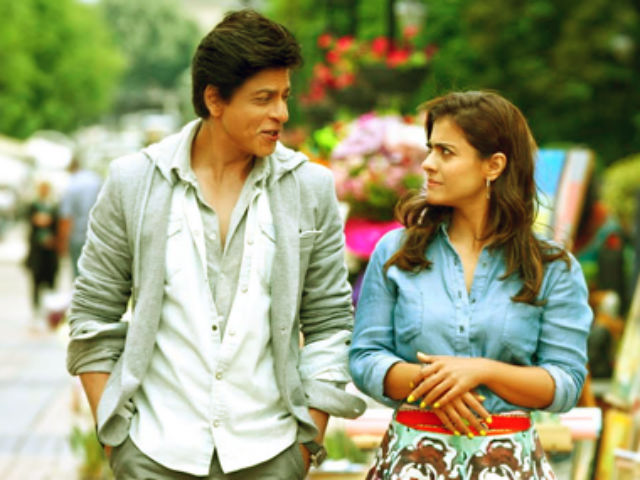 with a girl who had trouble showing emotions, Kriti Sanon ( I just googled her name).  I was banging my head on the wall in those minutes!
Anyways, then
finally
there was Kajol's entry. Srk & Kajol get indulged into misunderstandings and heartbreak due to their parents rivalry.  I won't give you spoilers don't worry. Just a heads up that expect it to be a cliché crime story with hot shahrukh-kajol chemistry, brotherhood drama and ofcourse the cars! (annoying -_-)
One more new thing that you will experience will be the shining, bright and much whiter appearance of Kajol. It is being speculated that she has undergone a major surgery to tone down her skin color. Wasn't she our "dusky diva"? The only female actress who was  comfortable with her own skin? I do feel bad about her joining in the trend.
Film critic on Huffington Post said, "Kajol is 41 and looks half her age, aside from having given fairness cream companies further reason to exist". Kajol responded to such allegations in an e-magazine:
"I have not undergone any skin whitening surgery. I have just stayed out of the sun. For 10 years of my life, I was working all the time under the sun, which is why I got tanned. It's a stay at home surgery" (WOW, only if real life free-home surgery was as effective as hers)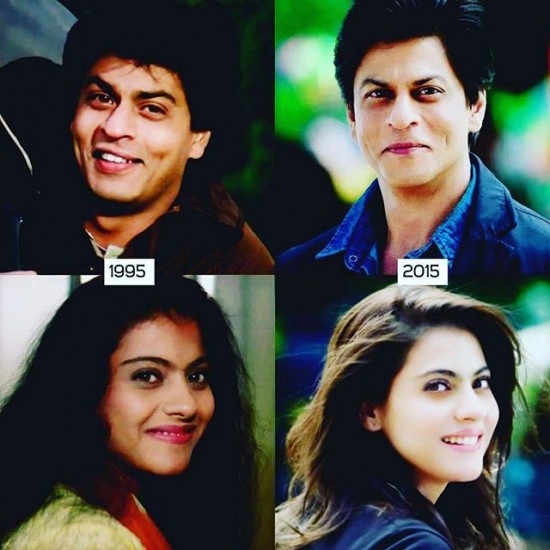 Anyways, Kajol is shining! Looking prettier and younger than she is! Which made Shahrukh khan look older than he is. It was still surprising to witness that SRK's ability to strike up a chemistry with anyone placed infront of him hasn't diminished over past two decades. The pair brings out joy, love and true sense of emotions in a frustrated "Fast & Furious type scenes". Honestly, if it was directed by anyone else other than Rohit Shetty, it would've been a lot better. I don't get his obsessions with car chase, then blowing up cars – a plotless drag through out the movie! Instead of investing so much on it, why not use your head and come up with sensible story?
For those of you who are feeling disappointed and maybe planning to not watch it. Don't do that! It is still worth every penny to see SRK & Kajol together. Just keep Kuch Kuch Hota Hai, Dilwale Dulhaniya Ley Jayein Gay and K3g out of your brain when going to watch it. I will rate it 3/5