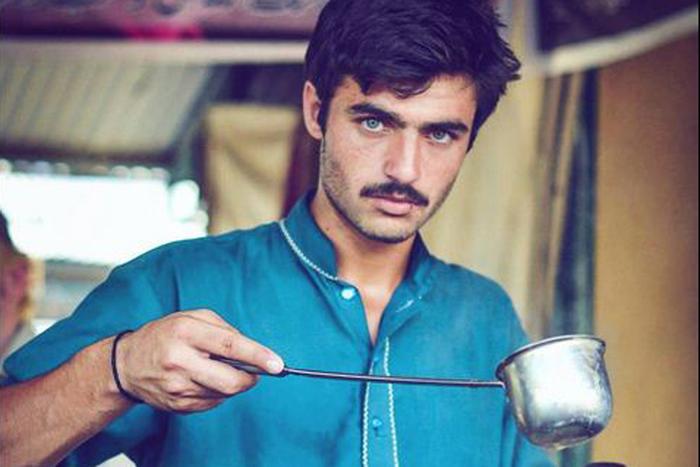 That first image of Arshad Khan was hot! He did look like someone straight out of fashion magazine but is he really that handsome?
In my opinion, No. The credit goes to Jiah Ali for her awesome photography skills.
Arshad Khan is an eighteen-year-old, from a rather big family of 17 siblings. He was selling tea on Sunday bazaar when he was first photographed randomly. He is quite happy with the attention that he is getting. Probably unaware of social media and the kind of reach that he has secured in less than a week.
He is happy to be a model although is not in favour of working in movies. My question, however, is that can he act? I very much doubt that.
In the end, we know how social media sensations work. Today we obsess about one thing and next week we won't want to talk about it. Next month we won't even remember it. I hope Arshad Khan can take something good out of this hype and he doesn't get a shock when we move on to our next social media sensation.
P.S I loved his first image but later I didn't find him that hot. What's your take?