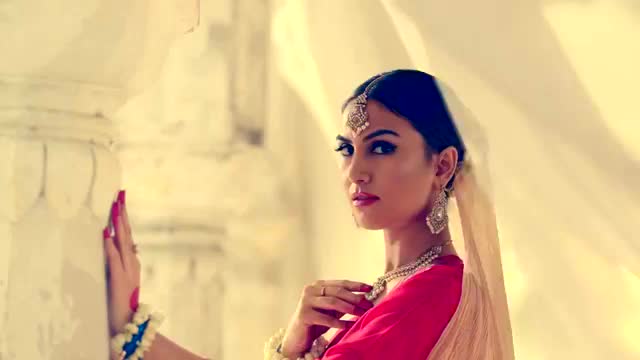 It's not often when a TVC inspires me enough to write about it. Mobilink Jazz welcomed Warid customers with a strong message of unity through Dou Network Aik Awaaz. You'll get a brilliantly sketched glimpse of the natural beauty of Pakistan and also a vibe of our holistic culture. Our nation may comprise of different languages and colours, yet we are one despite our differences. In short, it takes you on a journey that stretches beyond the bounds of physical dimensions and leaves you with a yearning to explore what lies beyond the horizon.
The more prominent message, however, is that Warid (blue) and Jazz (red) are both combined as one now. Diversification is portrayed in such a subtle way that it touched my heart. Such artistic approach in delivering the brand message is what takes our advertising to the next level. You can clearly see the hard work done at every shot on both visual and audio take. It is something beautiful yet brief series of snippets caught on TV and billboards. These shots represent different facets of our cultural heritage and leave us wanting more. It made me wonder why doesn't our media channels highlight these things in mainstream often? Alas, at least TVCs are going in the right direction.
Response of TVC:
We could clearly see on twitter that #DouNetworkAikAwaaz trended the day TVC was launched. Most of the tweeps praised and also quoted their favourite scenes from the ad. You'll see deserts, mountains, forests, children, Shandoor festival to a guy in a suit to women in cultural ornaments – aesthetically visualised. My personal favourite is the girl from Kalash valley. Such cuteness!
The previous Warid customers were rejoiced by the idea of this merger and are expecting better things to come up in future.
As a Warid user & loyal for past 10 years, I'm really excited for the merger with Jazz. Hoping that services will improve #DouNetworkAikAwaz

— عادل (@aurAdil) October 22, 2016
Drooling over the beautiful scenic beauty ?? #DouNetworkAikAwaz pic.twitter.com/hBnXQbw5FY

— Aisha (@HariMirchein) October 22, 2016
Visual beauty… aesthetically picturized. #DouNetworkAikAwaz
watch The Ad if you haven't yet watched it. pic.twitter.com/kCJPIe3iWv

— Scheff (@shafiqulhasan81) October 22, 2016
The idea of showing how @jazzpk is reshaping the lives of thousands of Pakistanis across the country is heartwarming. #DouNetworkAikAwaz pic.twitter.com/fL0erguH38

— Snober Abbasi (@snobers) October 22, 2016
Vibrant colors, scenes and music ? #DouNetworkAikAwaz pic.twitter.com/dVjQczTV3O

— Nabeha Latif (@Nabehal) October 22, 2016
What to expect from this merger? 
We already know that Mobilink has the highest market share and adding Warid to it is taking telecom industry of Pakistan to the next level. 50 Million customers, that's something worth celebrating!
Mobilink and Warid are expected to benefit from VimpelCom's $1 billion investment into building one of the largest and most ambitious IT infrastructures in the industry. Jean-Yves Charlier, Chief Executive Officer of VimpelCom, said "VimpelCom continues to make significant progress against its transformation programme. This market consolidation represents a further step in our strategy to strengthen our position in the markets in which we operate," adding, "As the VimpelCom Group focuses on an ambitious digital transformation, we are investing in revolutionising our technology core and product portfolio. We look forward to bringing innovative new products and services to our customers in Pakistan."
I wish Mobilink can bear the responsibility of such a big customer base and keep as happy with their services as they are with their advertising efforts.