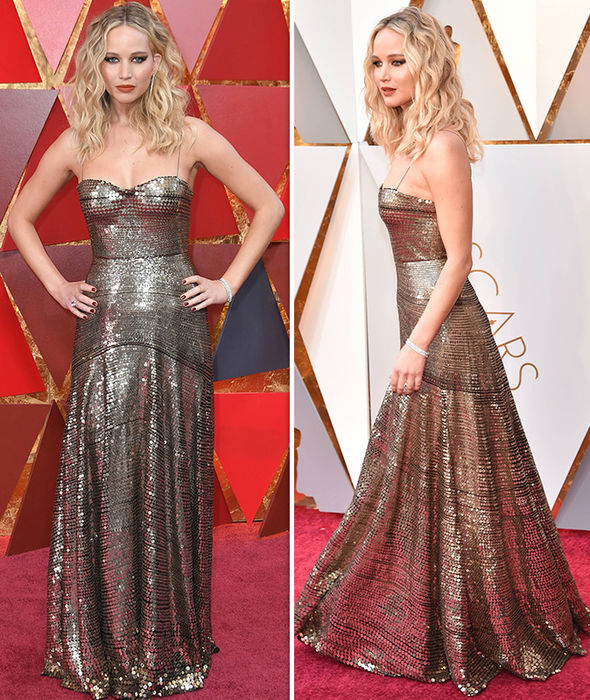 I confess that I've yet to watch repeat transmission of Oscars 2018. Thanks to time difference, I was unable to wake up at 5am and watch them live. That was the time in Pakistan.
Anyways, here are my favourites from the red carpet.
1. Nicole Kidman
Nicole Kidman absolutely stole the show at Oscars 2018. She was seen shining on the red carpet wearing cobalt blue Armani Privé dress. She very elegantly accessorized it with Christian Louboutin shoes, Fred Leighton earrings and an Omega watch.  She is one actress who is ageing very gracefully.
2. Jennifer Lawrence
Her shiny Dior gown looked so simple yet beautiful. Jennifer carried the look very confidently. She was seen trying to skip rows with wine glass in hand. Twitter went crazy about it! In short both flattering silhouette and the way she carried it, won our hearts.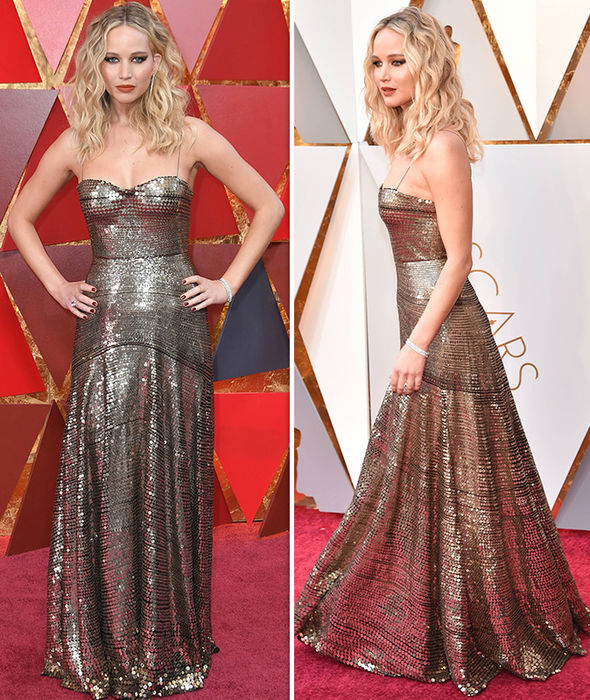 3. Emily Blunt
The British actress chose a pale periwinkle couture gown by Schiaparelli complete with a ruffled Victorian neckline and a gently-pleated skirt.The puff sleeves, oh and that gorgeous applique work along the bust, I am fan of this dress! Her look got mixed reaction from fans but honestly if I could give oscar to a dress, I would give it to her's.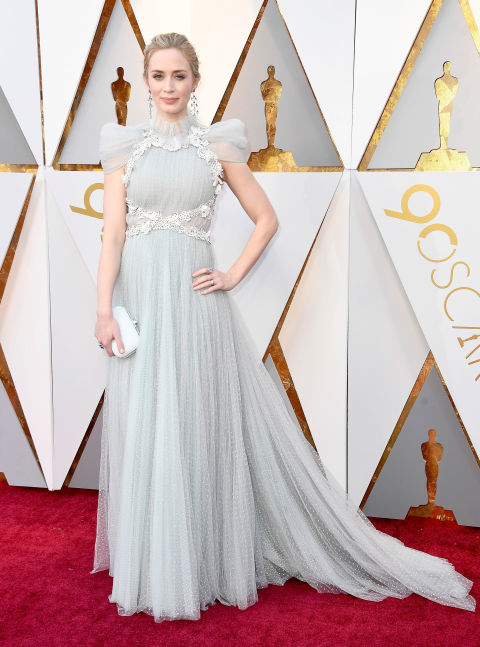 4. Sandra Bullock
Sandra Bullock returned to the Oscars after nearly four years, and she chose a gold Louis Vuitton gown that was AMAZING. Stunning in lashings of sequins, this halter-neck gown was suiting her perfectly.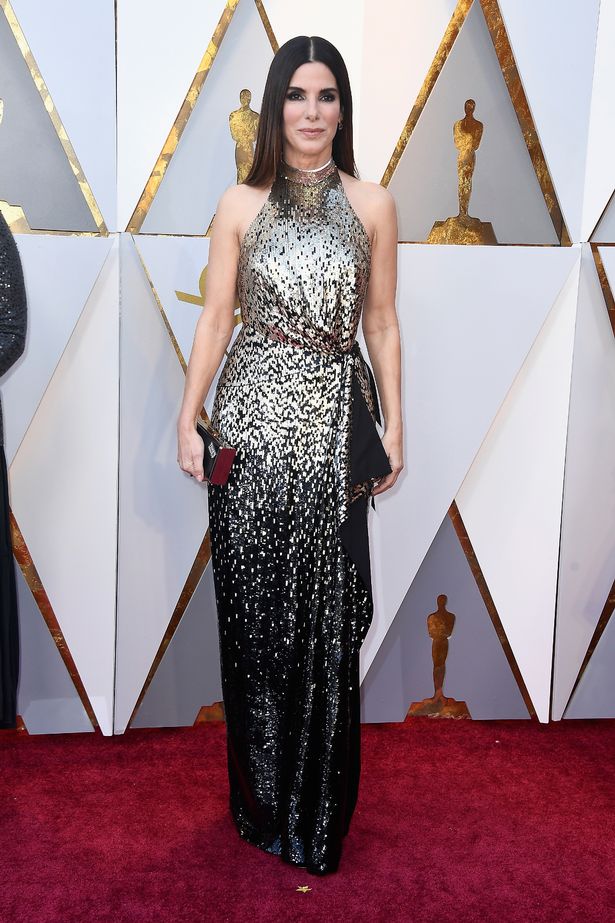 5. Emma Stone
The veteran actress, who won last year's Best Actress award for La La  Land, instead stepped out in a silk jacket and trousers. The custom-made Louis Vuitton suit look was completed with a pair of plain black court shoes and silver earrings. It was an unusual choice to go for but that earned her the fifth spot on our list for being bold and fearless.