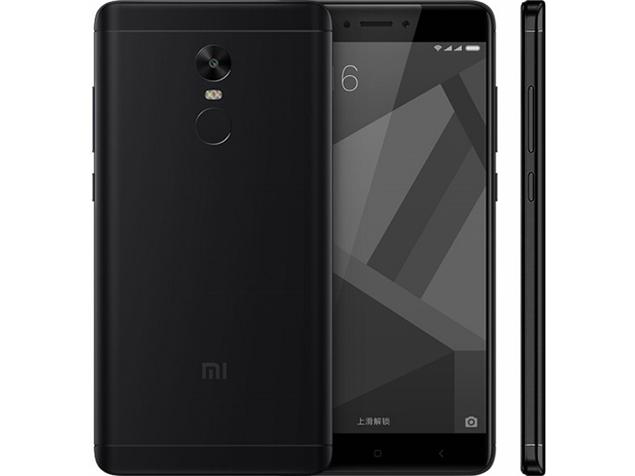 With the launch of Redmi 4X, Xiaomi demonstrates its commitment to the market

The world's leading technology company Xiaomi launched Redmi 4X in Pakistan through distribution partner SmartLink Technologies.
Xiaomi has disrupted the Pakistani smartphone market when it unveiled three smartphones, Mi Max, Redmi 4A and Redmi Note 4 in February. It also brought its amazing ecosystem products such as Mi Band 2 and Mi Power Banks ranging from 5,000 mAh to 20,000 mAh.
With a considerable fan growth in the country and with the help of Smartlink Technologies, Xiaomi was able to grab a strong foothold within the country. As promised, extending their partners 'consumer comes first' philosophy, Smartlink Technologies will fulfil the requirement of Mi Customer Care Centres within the leading cities of Pakistan.
Redmi 4X
Redmi 4X features a full metal body, is incredibly slim at just 8.65mm thick and weighs a mere 150g. Equipped with a 4100mAh battery, Redmi 4X has an impressive standby time of up to 18 days. It will be available with 3GB RAM and 32GB storage, so users canmultitaskk more efficiently, while also having more space for apps and images. Redmi 4X will be available starting May 20th in black at 18,900 PKR.
The smartphones will be available offline across the country and online at official mistore.pk and at authorized online sales agents online shops at Daraz.pk and Yayvo.com.
Every Redmi 4X will ship with MIUI 8 which builds in several technology breakthroughs such as being able to clone apps and manage multiple accounts on the same phone. This means that users can have two instances of a messaging app on the same phone that correspond to different accounts, removing the inconvenience of having to log in and out on the same app. With MIUI 8, users can also split their smartphones into two accounts. This means that a different password or fingerprint can allow users to access a different home screen entirely, with different apps and data that are completely independent. According to their needs, users can choose to merge certain data such as the address book and call history.
Marketing Director of Smartlink Technologies, Ahmed Butt says, "Majority of the Pakistani consumers prefer to purchase smartphones remaining in this price bracket and thus this bracket has always remained a key market for all brands. We have confidence that Redmi 4X will be a hit within its own price bracket, as the smartphone surely outperforms its competition in the market."
The device will also be available on SmartLink Technology's online platform starting May 1st 2017.
Key features of Redmi 4X:
• Qualcomm Snapdragon 435 with (Octa-core 1.4GHz)
• 4100mAh battery
• 13MP camera with PDAF; 5MP front camera
• 5-inch HD display
• Dual SIM (3-choose-2 hybrid SIM tray)
• LTE support
• 3GB RAM + 32GB Flash
• Up to 128GB microSD expandable storage
• Rear fingerprint sensor
• Available in Black
About Xiaomi
Xiaomi was founded in 2010 by serial entrepreneur Lei Jun based on the vision "innovation for everyone". We believe that high-quality products built with cutting edge technology should be made accessible to everyone. We create remarkable hardware, software, and internet services for and with the help of our Mi fans. We incorporate their feedback into our product range, which currently includes Mi and Redmi smartphones, Mi TVs and set-top boxes, Mi routers, and Mi Ecosystem products including smart home products, wearables and other accessories. With more than 70 million handsets sold in 2015, Xiaomi is expanding its footprint across the world to become a global brand.
About Smartlink Technologies
Established in 2016, Smartlink Technologies is a brainchild of a pool of professionals whose strong vision and even stronger conviction paved the way for an exclusive partnership with Xiaomi. We believe in reaching out to both the low-end and the high-end consumers and still give out state-of-the-art and warranted products at the best possible prices. We live in an age where the digital world meanders from smartphones to smart everything – we see it all around us. Smartlink Technologies strives to connect latest technology with modern and innovative sales techniques to change not only how brands are marketed but also how they define themselves.