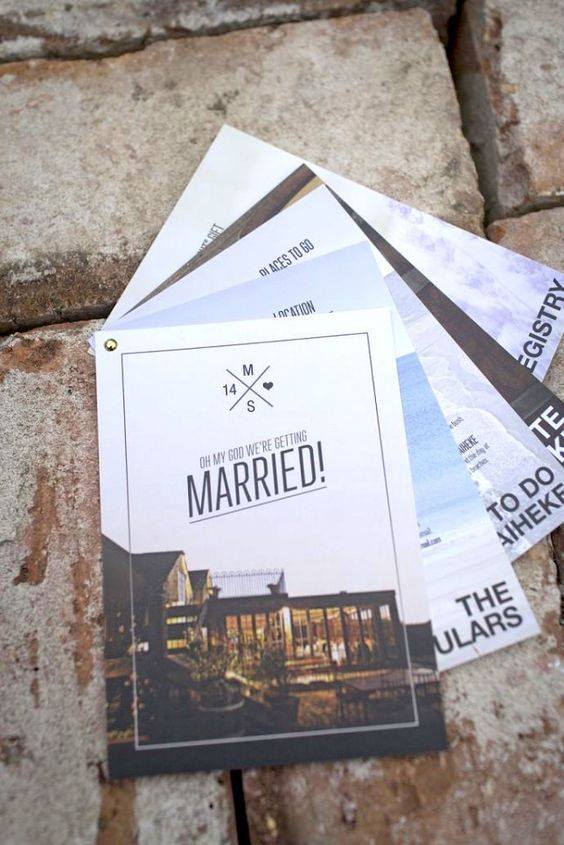 The structure of weddings have stayed the same forever now but technology and creative minds have changed the invitation trends from boring trendy to creative. Whether it is a wedding invitation, bridal shower, birthdays or any occasion. The customize cards have taken over with their unique sense of personality and charm. The funky cards are irresistible and better than the generic invitation cards which can be easily discarded.
These customize cards can be as creative as you can think of. It is like putting your imagination down via digital printing. Which is also known as the flat printing. To add a personal touch to it, the digital printing allows you to put your own photo on your card or share an old memory.  Pretty cool, isn't it?
The customize card trend is very common in other parts of the world, it is high time we introduce it in Pakistan. We spend a lot on our weddings from best quality food to the best photographer.  The desi trend of wearing gold is never going to get old. A wedding is incomplete without groom's decorated car and the fireworks. But how many of us do actually think about being creative and think out of the box while sending invitation cards?
Actually, there is a brand which I know of is working on it. The customize cards do not cost much because of their digital printing it is actually very cheap for everyone to afford it.  Starting from Rs2500.
So, next time you plan an occasion. Keep Rs2500 aside for your personalized funky invites!
Send your orders here