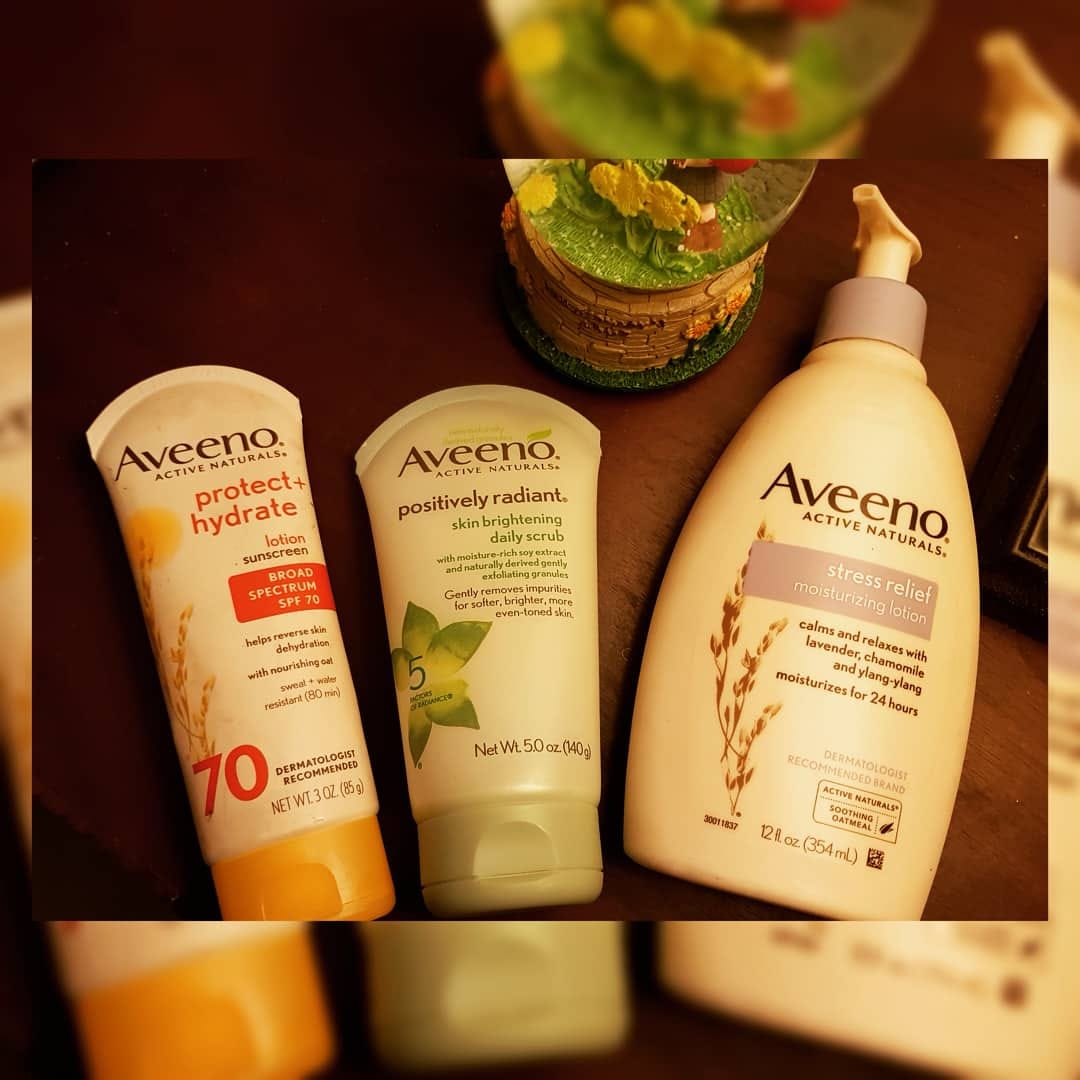 I've been using Aveeno since I tried it's first product. It was an instant love and now there's no turning back. Here are my three most favourite #Aveeno products:
? Aveeno Positively Radiant Scrub
This one is a skin brightening daily scrub. It's locked with moisture-rich soy extract and naturally drive gently exfoliating granules. It gently removed impurities and I feel that it makes my skin softer, brighter and more even toned. It targets all five factors of radiance; tone, texture, dullness, blotchiness and brown spots. If you have got an Asian skin like mine then try to use it at least once a week.
It leaves the face feeling fresh and moisturised. With continued use, you will notice an improvement in your skin tone as well. Much recommended for those with dry skin tone.
? Aveeno Protect + Hydrate Sunscreen
So in addition to being  UVA/UVB sunscreen lotion, it also contains oats that reverse skin dehydration. I've always had a hate relationship with sunscreens. Thanks to my combination skin type, it either ends up making my skin oily or cakey. This one although works perfectly on me. It won't leave your skin feeling very greasy but it is moisturising enough to be used before primer. Also, the SPF 70 is must for every day, even if it's not sunny outside!
? Aveeno Stress Relief Moisturizing Lotion
My favourite lotion which calms and relaxes with lavender, chamomile and ylang-ylang. Remember my previous post about how to use these essential oils for Skin, Hair and Mood? I love the way this smells. It's a must have for after bath. It's again not super greasy yet it's clinically proven to lock moisture for 24 hours. It can be used on hands and feet as well after mani-pedi session at home.
Am I missing something? Tell me your favourite Aveeno Products!