Who doesn't want to have a great smile? Although despite what you see in ads, you can't just get that by brushing once with a magical toothpaste. It requires following a proper oral hygiene!
Proper Brushing: I was so happy to be part of Shield's campaign in Pakistan as they weren't fooling with fake promises but teaching the nation how to maintain healthy teeth, no matter what age.  First and foremost point of which was to brush at least thrice a day to prevent acid buildup from the breakdown of food by bacteria.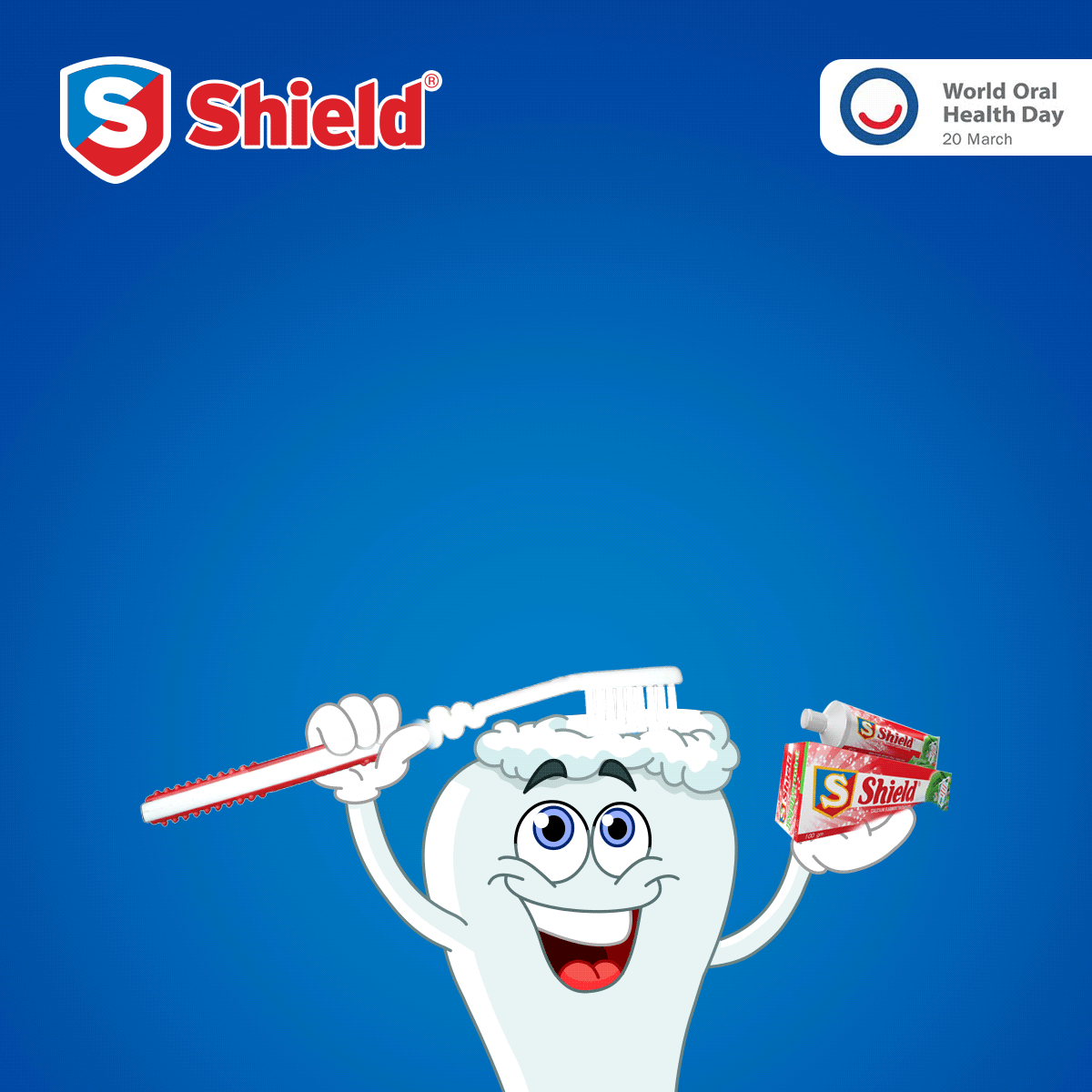 Visiting Dentist: Sadly, most of the times we see in advertisements how using some brands can prevent visits to a dentist.  To my surprise, it was emphasised by Shield Muskhurahat that just brushing isn't even enough. You've to visit your dentist every six months to have a full hygiene treatment performed.
Also at these appointments, a comprehensive exam is taken with x-rays to help detect and prevent future dental treatments from occurring.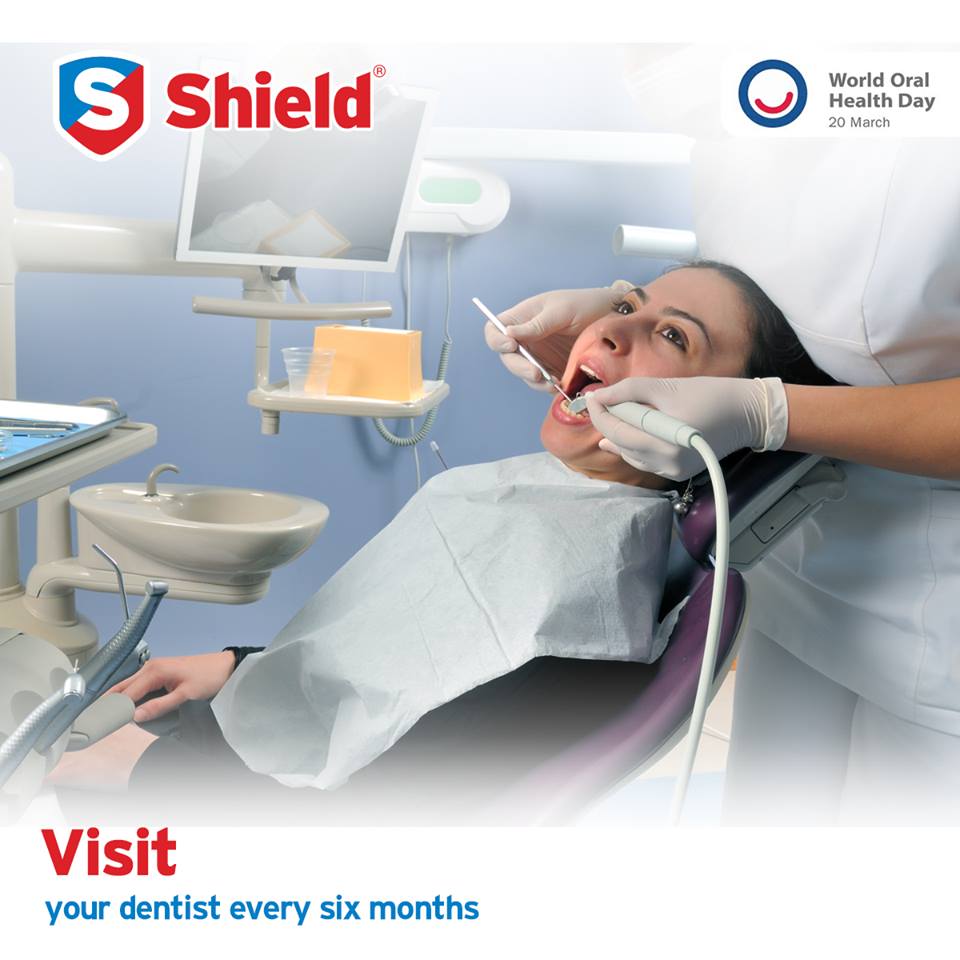 Avoid excess sugar in sodas and other junk: Oral diseases share a wide range of risk factors. Make a positive change by kicking out these habits to gain a healthier mouth.
Although these things contain a high level of phosphorous, which is a necessary mineral for a healthy mouth, too much phosphorous can deplete the body's level of calcium. This causes dental hygiene problems such as tooth decay and gum disease. Beverages containing additives such as corn syrup and food dye can make pearly white teeth appear dull and discoloured. Therefore, it is best to choose beverages like milk, which helps strengthen teeth and build stronger enamel, giving you a healthy, beautiful smile and water which hydrates your body longer than sugary drinks and junk food.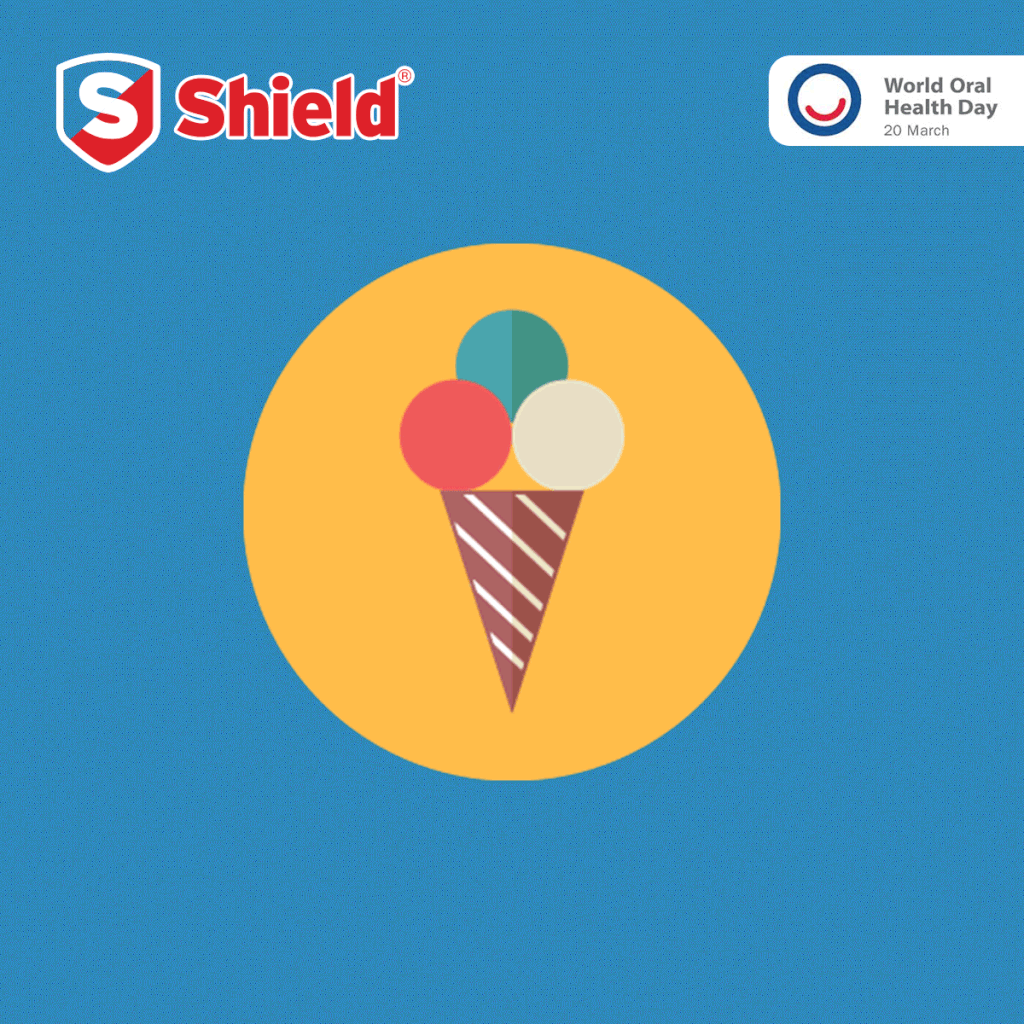 World Oral Health Day: As we know we all observe World Oral Health Day on 20th March, this year Shield offered free dental screenings at renowned dental clinics all around Pakistan on this day. Public happily took advantage of it, they were also presented with free dental kits including Shield toothpaste and brushes.
On World Oral Health Day, Shield has setup free dental check ups by dentists all around Pakistan. #ShieldYourSmile #ShieldWOHD17 pic.twitter.com/Gr3bqFDa14

— Nabeha Latif (@Nabehal) March 20, 2017
Promote the benefits and importance to have healthy teeth that make up for a brighter smile and more fresh breath. #ShieldYourSmile https://t.co/UeDqJQ62Oq

— Snober Abbasi (@snobers) March 20, 2017
Free toothbrushes and guidance about oral health #ShieldYourSmile pic.twitter.com/QWH4szZE18

— Bilal Sulehri (@sulehri) March 20, 2017
People already coming in for free dental checkups at FMH,#Lahore. Dental checkups are important! #ShieldYourSmile pic.twitter.com/beFYJm6f2W

— Aman (@LalaLoyalist) March 20, 2017
Live from Islamic International Dental College. What is actually happening? #ShieldYourSmile #ShieldWOHD17 pic.twitter.com/MiRksoWajL

— Nabeha Latif (@Nabehal) March 20, 2017