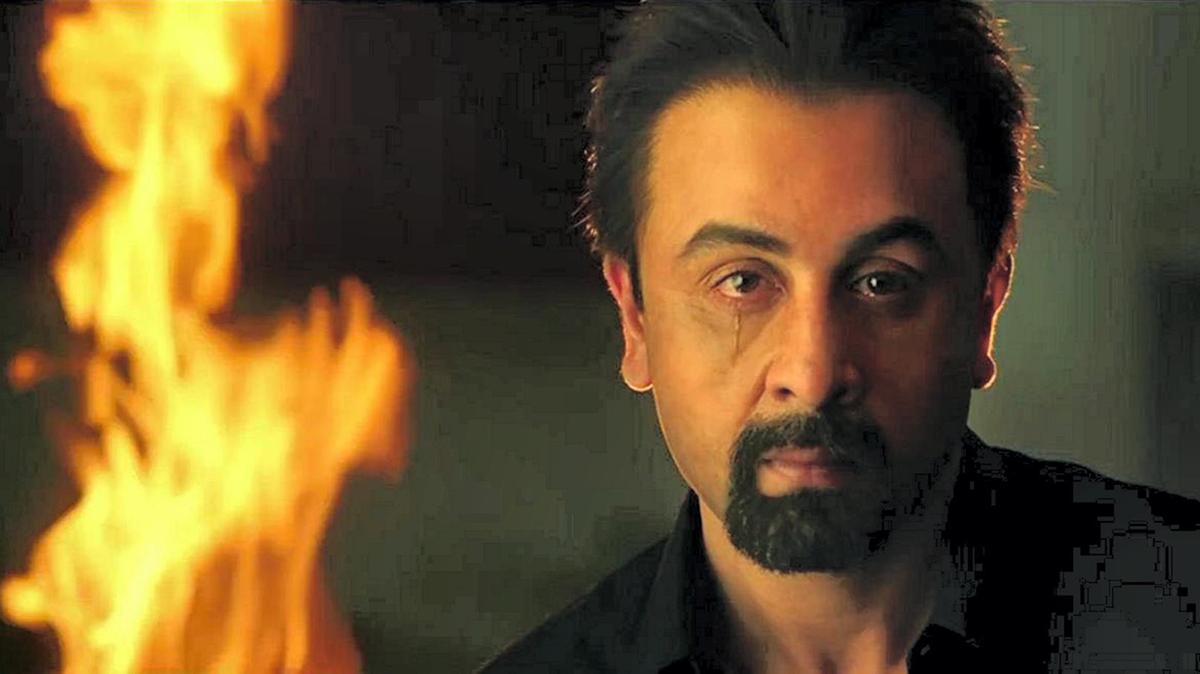 So we all loved Sanju. The movie was amazing and there are already thousands of blogs about so I skipped my review. The movie is already the highest grossing films in India, no doubt the powerful narrative of Sanjay Dutt and tremendous performance of Ranbir Kapoor was a lethal combo. So I will skip all that. I am going to write about other mind-blowing facts of Sanjay Dutt's life which weren't mentioned in the movie due to time constraints.
1- His First Wife Richa Sharma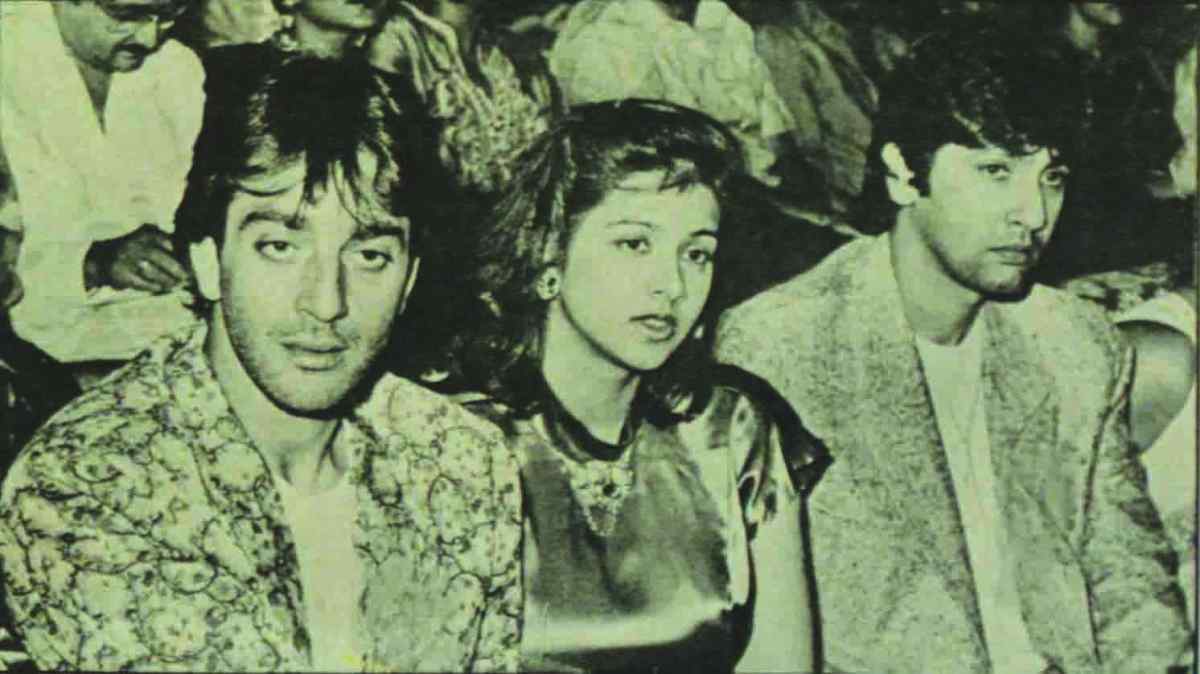 He met his first wife Richa Sharma during his rehab days. She was an actress as well. They got married in 1987 but unfortunately, she was diagnosed with a brain tumour. This happened at the time when Nargis (Sanjay Dutt's mom) was also hospitalised for cancer. In fact, both of them were treated at the same hospital in the US. He famously said, 'Love is what Rhea did when I was in jail. The future was bleak, there was no security or commitment. But she did not let the relationship die.' Yet the relationship did not end well. Even after going through so much together, they eventually had a terrible split up. The reasons are said to be Sanjay Dutt's affairs and lack of work-life balance.
Richa passed away three years later in 1996. She died of brain cancer.
2- Affair with Madhuri Dixit & Nadia Durrani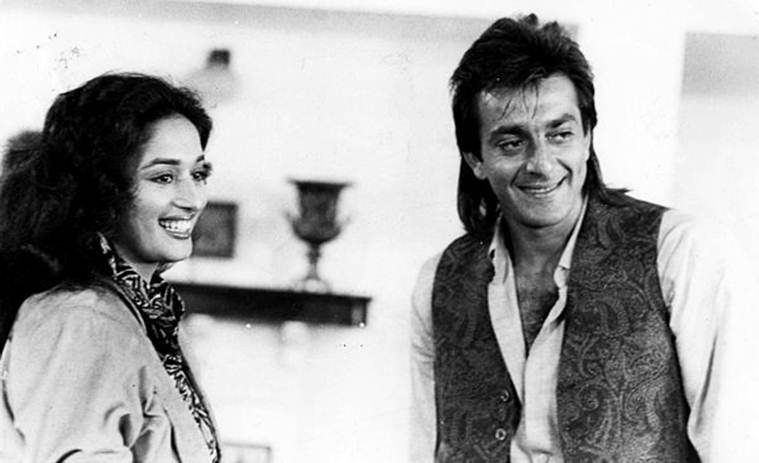 While his wife was treated in the US for a brain tumour, Sanjay Dutt started dating Madhuri Dixit. It happened before and after the release of their film Saajan in 1991. First, there were only rumours but then when Khalnayak director Subhash Ghai confirmed them, his first wife came back from US. She said "We've been apart for so long we're not totally in tune with each other. But it is nothing serious, we can overcome it. I did ask Sanjay if he was going to divorce me and he said absolutely not. As for me, I don't want a divorce. I've come down because I want to be with him again."
It all changed in 15 days after returning when Richa returned to New York and said in an interview that "He treated me very shabbily when I came down to meet him" and then things ended with his first wife. But unfortunately for Sanjay Dutt, he got arrest for illegal possession of arms later and Madhuri decided to cut all ties with him forever.
I can see why this wasn't mentioned in the movie. Madhuri won't have liked it and also it brings a very negative image of Sanjay Dutt in mind as his wife was battling with cancer at that time. It must also be noted that both of them never admitted anything officially.
3- Second wife Rhea Pillai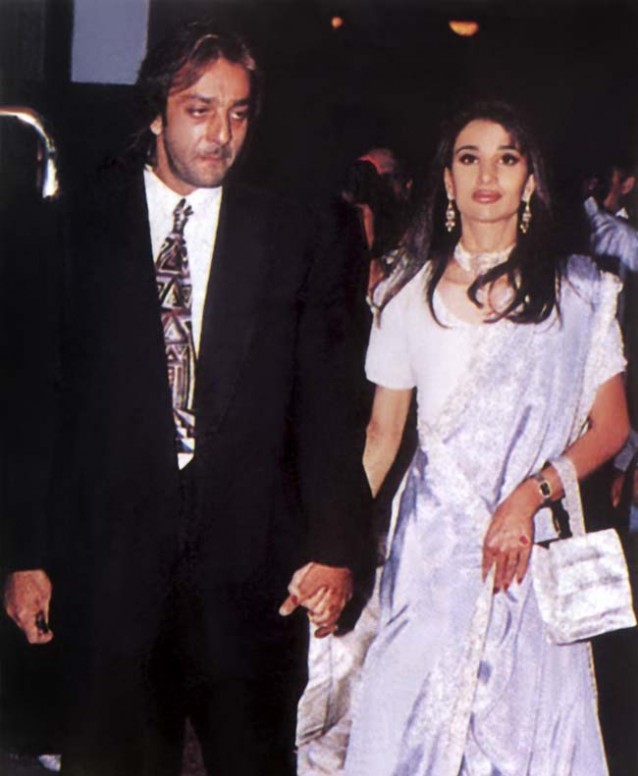 Dutt's second marriage was to model Rhea Pillai in 1998. Rhea first met Sanjay at his lawyer, Mahesh Jethmalani's office, while he was out on bail. She was a spiritually inclined person who worked as an instructor for Art of Living. He found the much-needed solace in her company. It was love at first sight for the duo. A close friend of the actor had once revealed that he used to look for excuses to meet her.
But their relationship too didn't last long.  Sanjay and Rhea got divorced in 2005. She later went on to marry tennis ace Leander Paes while he tied the knot with Manyata Dutt.
4- Daughter Trishala
Trishala is his daughter with the first wife. He also never had a smooth relationship with his daughter until recently. She wrote an open letter about it as well.
Part of her letter read: "I don't want you to get married to anybody. I may sound selfish, but it's my love that's speaking. I haven't ever discussed this with you. I don't know why, but I have a strong hunch that people use you for the wrong reasons… And you are naive not to understand. But I can see through all the games that women play to win you over. I am a girl, Dad, and I know how to extract anything from a guy. I just have to smile and act like a lost babe in the woods. But I am not one and I know exactly what I want. So please don't get fooled by these acts. You don't need any other women in your life now. One woman in your life, and that's me, is good enough… I will be there with you all the time. I want to move back to Mumbai just to be with you. So please hang on."
5- Sanjay Dutt's Trick to Dating 308 women
Recently during an interaction with a portal, director Rajkumar Hirani opened about the same and revealed the trick Sanjay Dutt used to lure the women. Hirani revealed that once Dutt used to start dating a girl he would take her to a graveyard. He would say that he has brought her to meet his mother (Nargis Dutt). After this, the girls would get emotionally attached to him but in reality, the grave used to not be of his mother.
6-  He Owe Shahrukh Khan for Munna Bhai M.B.B.S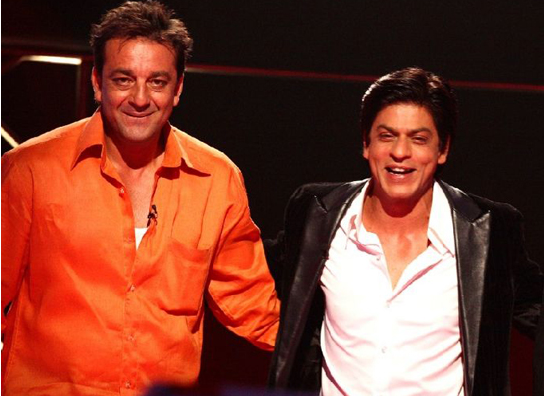 Munna Bhai M.B.B.S was first offered to Shah Rukh Khan. However, he refused the role since he felt that he wasn't the right fit for the character and then the role was passed on to Sanjay Dutt. Munna Bhai M.B.B.S gave a complete makeover to Sanjay's image in the eye of the public. The movie became a blockbuster and the character, Munna Bhai, became extremely popular.