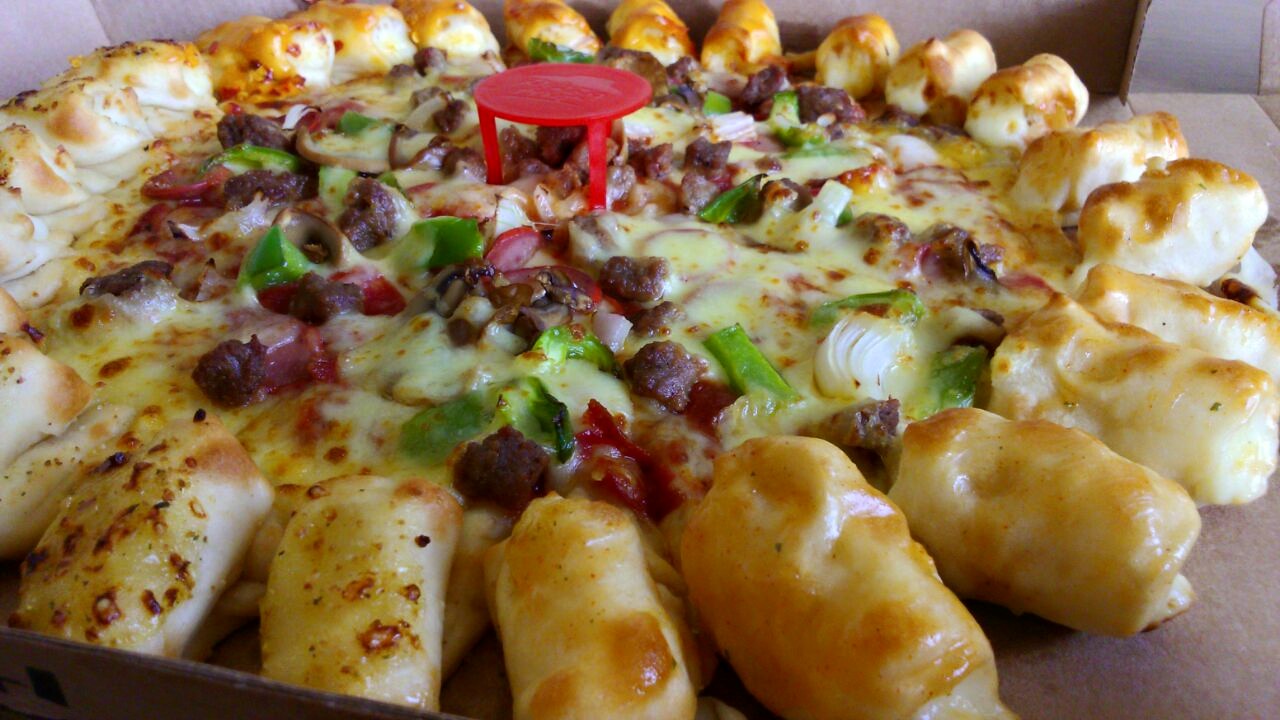 One of the privileges of being a blogger is that you get to try new flavours as complimentary. Although the advertisements of this Cheesy Bites were so mouthwatering that I am sure I would've tried it myself anyway.
Still glad that I was one of the bloggers to review it. There are few things worth noting here, I am pizza lover but my standards are too high. My favorite one is thin crust – pure Italian style pizza. Instead of desi-extremely-thick pizzas that we get. 24 cheese-filled bites lining the outer crust is what makes this Pizza different. It is a new concept and something worth drooling for Pizza fanatics!
The Cheesy Bites was yummy. I liked the way they have different toppings. I ordered a pizza with all three toppings so that I can give my readers an idea of what to add next time.
Garlic Parmesan – Loved it!
Spicy Sweet Sriracha – Not of my taste sorry!
 Flaming Habanero BBQ – Interesting new flavour. Will definitely add in next pizza!
Overall I loved it! But I won't call it the best Pizza by Pizza Hut. I love Doritos one more but nevertheless, it's a must try especially for cheese lovers like me. Its price is very reasonable plus it is actually as big and thick as it looks in the images.
I will rate it 4/5
P.S Always have your Pizza fresh. Eat right away once you receive your order