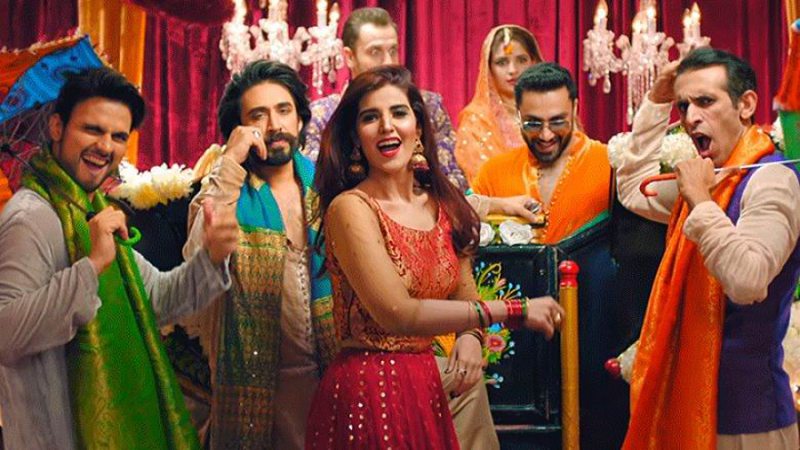 Parchi revolves around four friends Bash (Ali Rehman Khan), Bilal (Usman Mukhtar), Saqlain (Ahmed Ali Akbar) and Bhola (Shafqat Khan). They are a bunch of losers who are trying to make a living in a tough city. Just like the movies that we've seen million times, it's copied storyline is pretty weak. A gangster Zodiac gives a parchi from a powerful local gangster Zodiac (Shafqat Cheema), demanding that he either pay 50 lakhs in 4 days or lose his life. Eman (Hareem Farooq) is the daughter of gangster but she isn't as bad as him. She joins the group to help them. This much made sense. Rest is hard to describe as a viewer is left blank till the ending – full of loopholes and nonsense!
Bad acting and worst storyline, there is no way in hell that actors weren't aware of how badly this movie will fail while acting. It was so painful to watch it until the end that I was trying hard to not play a game on mobile and instead focus on the screen till it ends – I had to write this review.
This is a clear example of how important it is to invest more mind and heart on filmmaking itself instead of only promotions.
Yet as I try to promote Pakistani movies, here are three reasons to watch them (if you really want to waste your money)

Songs Imagine & Billo Hai

Although it's best to watch the songs here instead of going to a cinema to watch them but still if I try very hard to look at the positive side, these two songs were awesome. From choreography to songs themselves, they were much better than the entire movie! Although Pakistan has enough singing talent yet Indian singers were mostly used.

Faiza Saleem

She was so good, much more professional than other actors in leading cast. She should've been given one of the main roles, maybe that could've saved the movie. She although young, played the role of a mother and fully outdone herself. I actually laughed in her scenes which wasn't happening at all in the first half.

Hareem Farooq as gangster

It isn't often when you see a lead actress playing a badass gangster on Pakistani media. I was so sick of seeing girls crying in dramas – thank god we are now moving away from that trend. Her costumes and overall attitude is worth applauding. She did look hot and sexy! Although she couldn't act as she was so focused on her looks. Sigh!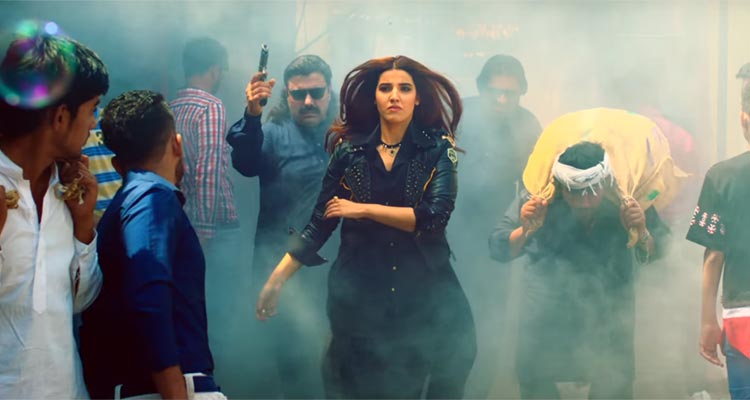 I am literally out of words for more tareefs so I will try to stay honest here. Please don't fall the marketing or promotions. The movie sucks and it is going to suck your energy as well as money once you leave the cinema.
Share your opinions in the comments. Even if you disagree!