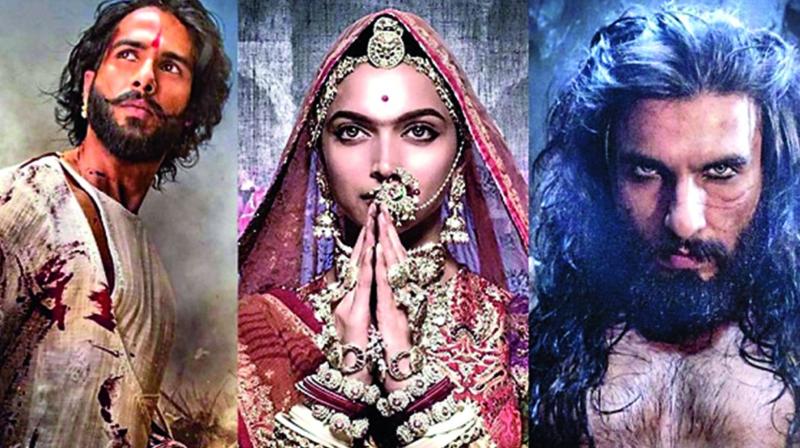 In my memory, no film has been dragged this much by Indians themselves then Padmaavat (formerly named as Padmavati). It already deserves a standing ovation for being finally released despite the mob violence, buses being burnt and the threats of beheading Deepika. Although when you watch the movie, you've trouble understanding what the fuss was all about.
Padmaavat the film is exactly what you can expect from a typical Sanjay Leela Bhansali movie. It is the story of a Rajput (Hindu) queen whose beauty is so great that the sultan (Muslim) lays siege to her kingdom to possess her, Was history being honoured? Not really. It's based on a poem and I like to keep my biases at home when watching a movie. Allaudin (Ranvir Singh) is a villain with no emotions or conscience. He is so brutally corrupted that you will feel absolutely no sympathy for him. He wants to possess everything unique and beautiful, Deepika is one of them.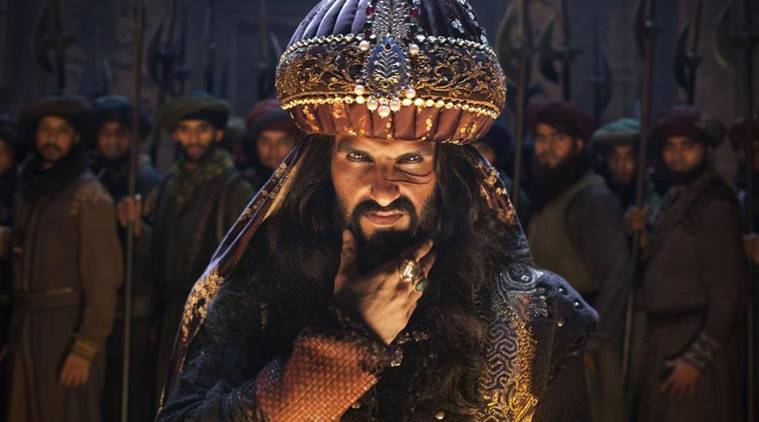 So what I loved about this movie was the way it takes you centuries back. The art of storytelling is compelling although you can't help but hate the Allaudin Sultan which means the job well done by Ranveer Singh. The chemistry between Deepika and Shahid is refreshing although Shahid Kapoor definitely needs to work on his expressions. In scenes with Ranveer, he looked blah!
Now here's what I hated in this movie: It's a tale of good vs evil. Something that we've been reading since our childhood only to realise later that there are more shades of grey in between. I like stories in which we know why a certain person has turned evil, a little more complicated stories that we can relate to. Or perhaps our Muslim sultans did lose their head in power and that was the reason for their downfall but I am sure this is quite an exaggeration of that.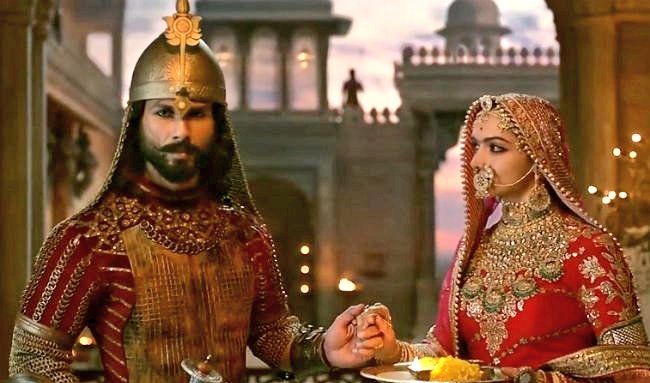 Costumes were disappointing. Sorry but Bajirao Mastani had much better costumes than Padmaavat. Plus why was Shahid Kapoor dressed like a girl? It was very disturbing especially when he was portrayed as strong as a lion. You don't expect to see a guy in choridar and long shining dresses. I was also disappointed by Deepika's costumes. They were very dull as compared to Bajirao. I certainly won't want to wear anything that she wore on any weddings!
If you haven't watched the movie yet then don't read ahead. SPOILER ALERT!
Was it just me or did others also felt that all the women in red saaris at the end could have killed Allaudin instead of jumping in the fire? In last scenes, we can see that it was him vs the ladies as his army was far behind. They could've killed him and fought to kill others too. Wouldn't that be a better way to die then just jump in fire in the fear of rape? I know this has been happening for ages in India and maybe Pakistan as well but I seriously think that we need to stop showing suicide as a sign of courage, especially in cases like this where the threat is rape. At least fight it!
I will still rate it 4/5 because of Sanjay Leela Bhansali's direction and the acting of the cast. That was spot on!