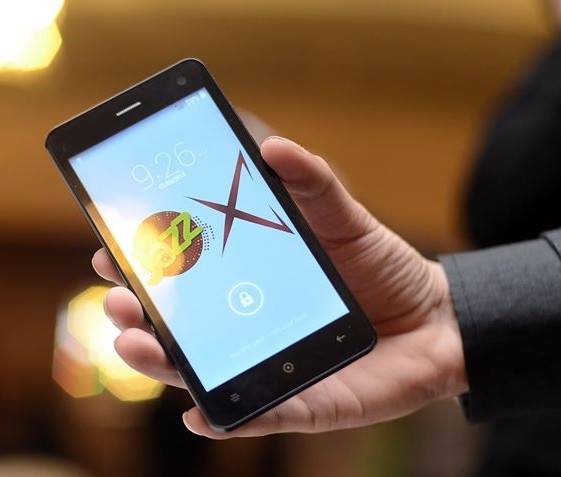 Thank you, Mobilink for giving me this opportunity to review the handset of their Jazz X series, JS700! It is best one when it comes to specifications. A wide screen experience and a better camera result make it a perfect Andriod smartphone, especially in the price range. So let's start with stating it's specifications:
Specifications:
It has a rear camera of 5MP and front 2MP for selfies. The phone supports dual-SIM 3G and has a bigger battery as well.

 Chipset:

MediaTek Dual-Core 1.2 GHz

OS: Android 4.4 KitKat 
Supported Networks: 2G, 3G, Dual-SIM
Design: Bar Touchscreen
Display: 5.0 inches
Memory:

RAM: 1 GB
Internal Storage: 8GB
Expandable: up to 32GB

Camera:

Rear Camera: 5 MP with Video Recording and Flash
Front Camera: 2MP front-facing camera Camera is love! It meets the basic minimum requirement of these times, 5 MP back and 2MP front. I took a snap to just show you the results

Connectivity: Bluetooth 4.0, Wi-Fi b/g/n, USB 2,0, Gyro
Battery: 2,000 mAh
Price: Rs. 7,999
Js700 offers Free facebook, twitter and Whatsapp for 4 months, to promote 3G usage at lower rates the smartphone comes with a balance of Rs 800 and some internet MBs to make it a great user experience. Js700 is the best smartphone so far in the price range of Rs7,999.
User Experience:
Okay so first when I unpacked the box and held it in my hand, the first thought was that it feel like an expensive mobile of Samsung, Huawei or Sony Xperia.  Its look is very deceiving as in my hubby's mobile Huawei G700 (value 24,000) looks exactly like this one! It can be lighter although not many cares about that.
The built in android software is compelling enough to give an awesome user interface. It has all the useful apps, already downloaded so that one doesn't have to even bother with the basics.
In addition to general apps, the Jazz X series contain few built-in apps exclusively for Mobilink users.
Mobistream is an application to help you stream music, videos and movies without any DATA charges on Mobilink's network. This application works both on 2G and 3G. You can stream the best music, videos, and movies on daily and weekly subscriptions. And that's not all, you can also create your own playlists from a variety of genres available.
MobilinkTV is another application through which users can subscribe to particular channels
Mobitunes is a new way to greet your incoming callers, instead of listening to the conventional ringing tone, with Mobitunes you can now make your callers listen to your chosen Mobitune.
The touchpad is smooth with the 5-inch screen. Such a large display is great for games, for watching Netflix and for browsing. Sometimes bigger is better. (for those who are still stuck with 4-inch screen)
Mobile is overall practical. The power button has been placed on its traditional spot on the top edge to the side within reach of your thumb and even has a different texture to the volume rocker above. This makes feeling it out in your pocket a doddle.
In the end, I will strongly advise to at least check this out once when buying your next smartphone. This is such low key mobile but gets you the sort of specs and build quality you'd have to fork out at least 30,000 pkr  for if you were desperate for a smartphone.