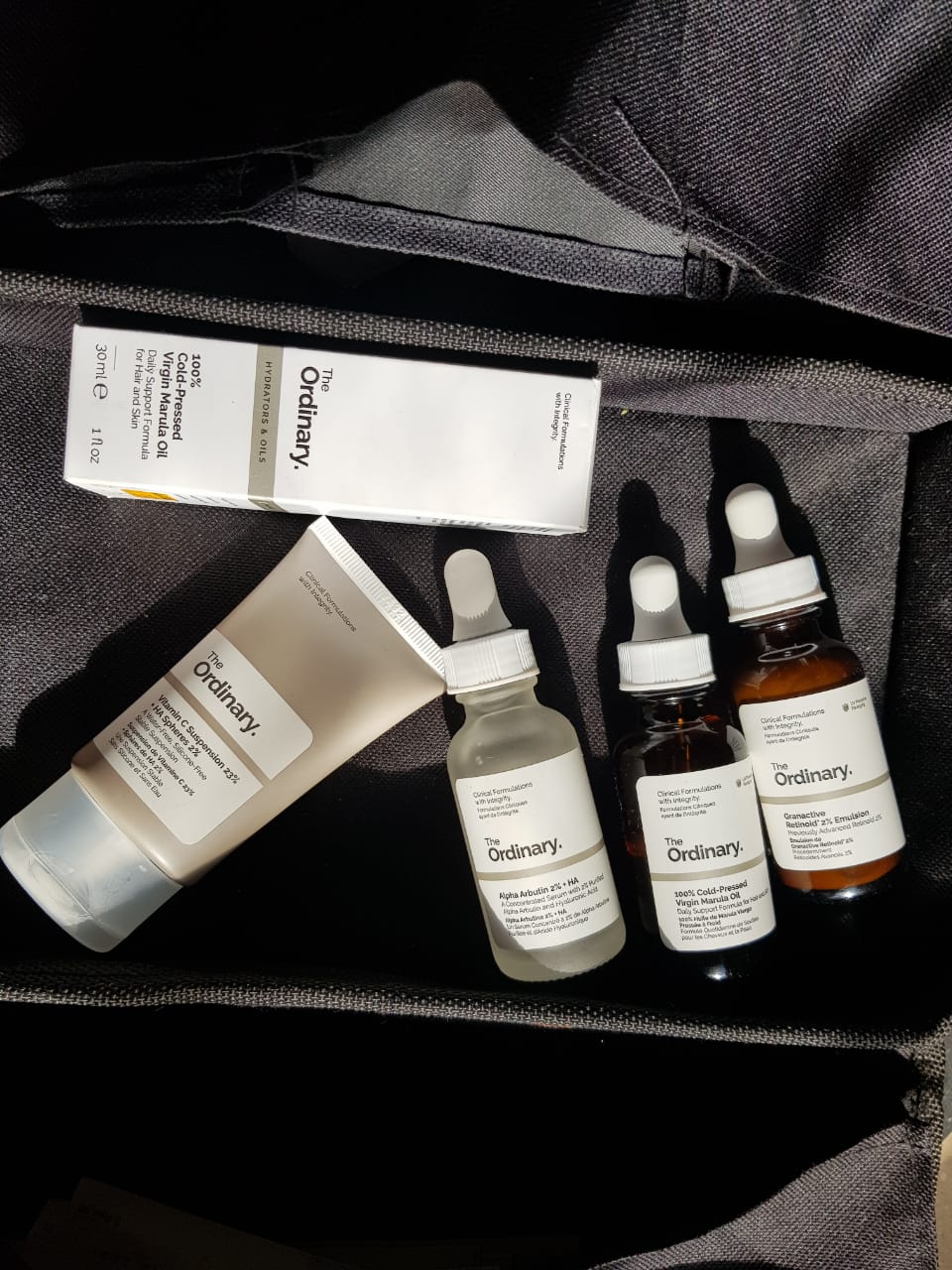 #TheOrdinary products have taken skincare industry by storm. I've always been more passionate about skincare as you must know so I just had to try them. Here are a few tips to get started – Always research and then buy what is needed for your skin. It's not important that all the top products by The Ordinary will suit you. – Start with water based products for targeted treatments -> than acids serums -> vitamin c suspension -> face oil -> moisturizer.
Vitamin C Suspension 23% + HA Sphere ? 
The best vitamin C you can get in this price. It is a much needed step in any skincare regime. It might tingle a little so start with less quantity till you build it up. It brightens and evens the complexion.
Alpha Arbutin 2% + HA ?
It's a targeted treatment for hyperpigmentation and sunburns. It actually does what it promises. Over the period of 4 weeks, I can now see the difference. Apply it first thing after cleansing for maximum absorption.
100% Cold pressed Virgin Marula Oil ?
If you are a fan of @the_drunk_elephant as I am then you must have tried their Marula oil which costs $75. It's extremely good for hydration and smoothening. I believe in having one facial oil in skincare regime always and this one is my holy grail. It's for $7 only!!
Granactive Retinoid 2% Emulsion ?
If you are crossing age of lat 20s, you've got to add #Retinol in your skincare regime. This serum has a really nice texture – with very straightforward benefits. Do apply it a little under your eye as well.
I've yet to try more products by them but they are so hard to find in Pakistan ?
What are your favourite Ordinary Products?  Do share on my Instagram post: