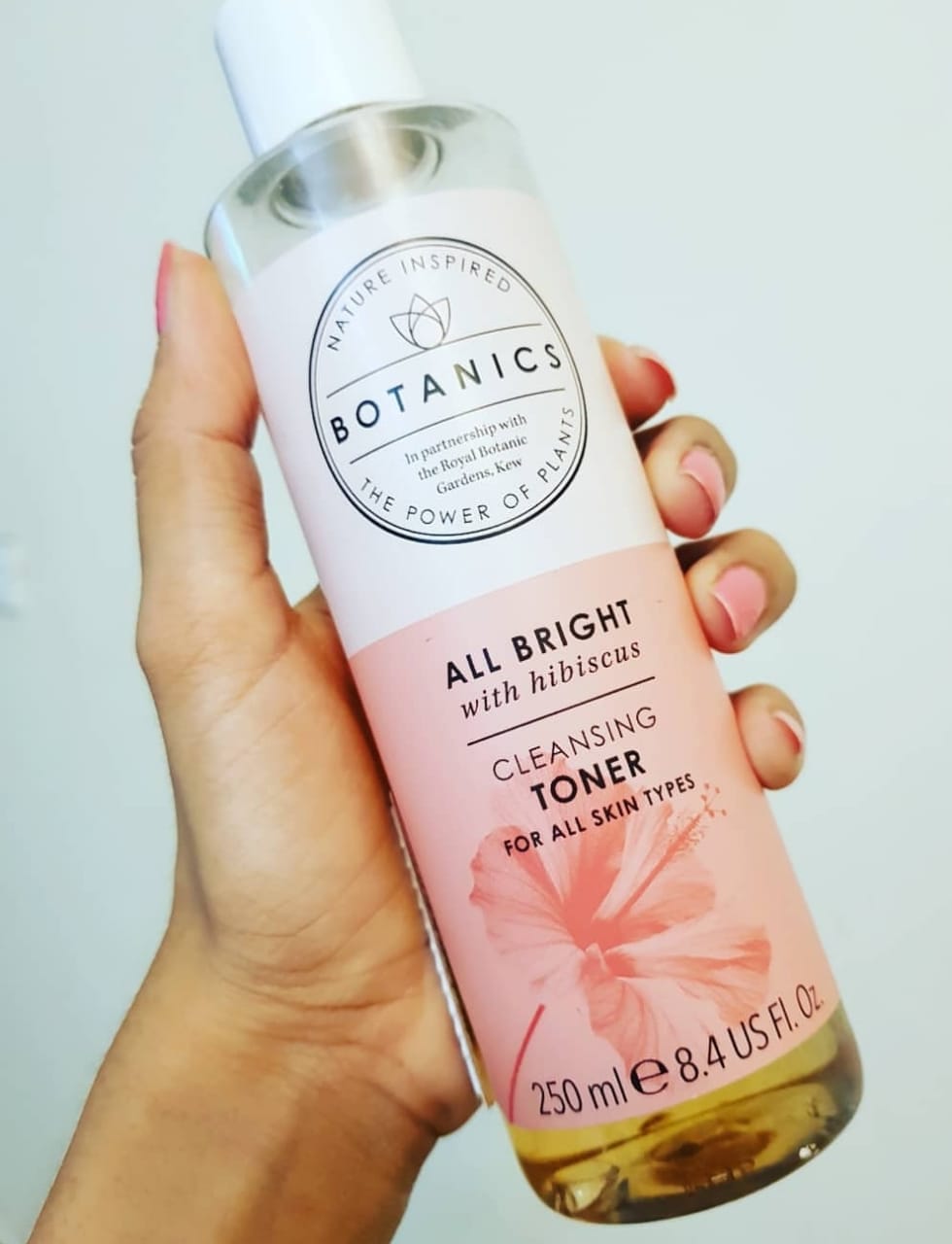 Recently started using this @botanicsuk Cleansing Toner. It's All Bright with hibiscus for all skin types.
How to use: Simply moisten cotton wool pad and sweep over face and neck after cleansing.
Pros:
? It's easy to use and can be added to your daily skincare routine.
? I am obsessed with using natural products on my skin. #ThePlantOne products of this skincare range is made of chemical free, natural skincare.
? It's brightening effect really helps by uneven skin tone and helps with sunburn or spots on face.
? It leaves skin ready for moisturiser. It also encourages skin for better absorption. It's an important point for dry skin like mine
Cons: null
? It can't be used in morning. Even if you've to use, make sure to apply sunscreen afterwards and also try to limit your sun exposure.
I'll recommend it 9/10 ✔