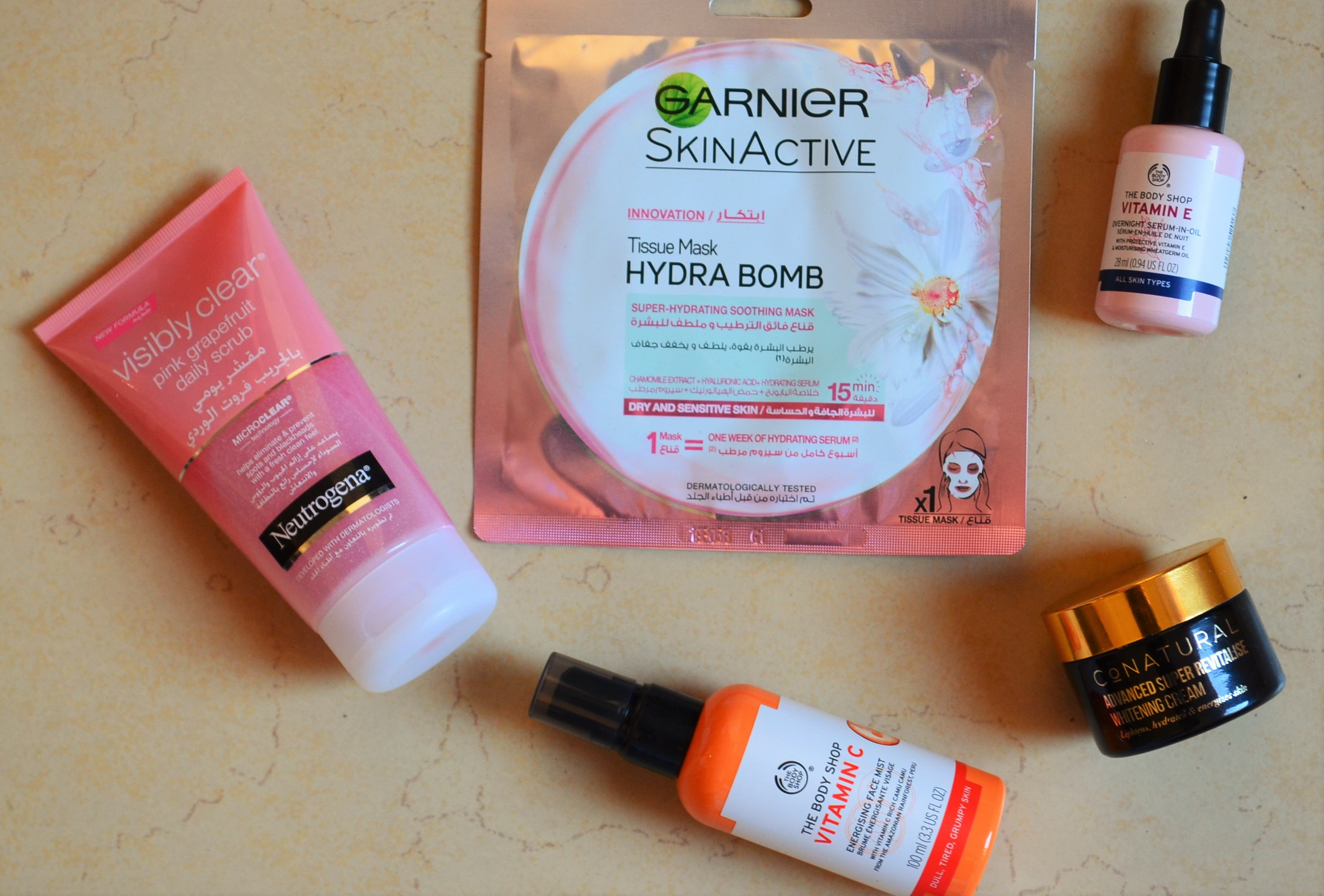 I LOVE WINTERS! The cosy clothes and coffee is what I live for. Although as extreme winters can damage your skin just as summer sun can. Here are few tips to have a healthy glowing skin throughout your winters.
Cleaning is essential even if you don't sweat.
Wash your face twice a day with lukewarm water. I know how relaxing hot baths are, yet they can deplete your facial oils. Thus try to not wash your face with lukewarm water. For winters, I use L'oreal Dermo-Expertise White Perfect Purifies and Brightness Milky Foam, 3.3 Ounce

In winters, please switch to something moisturizing. I tried Neutrogena Visibly Clear Pink Grapefruit Daily Scrub 150ml
and I LOVED IT! Seriously it makes your skin so soft after every use that I don't get dry flakes on my face after using it.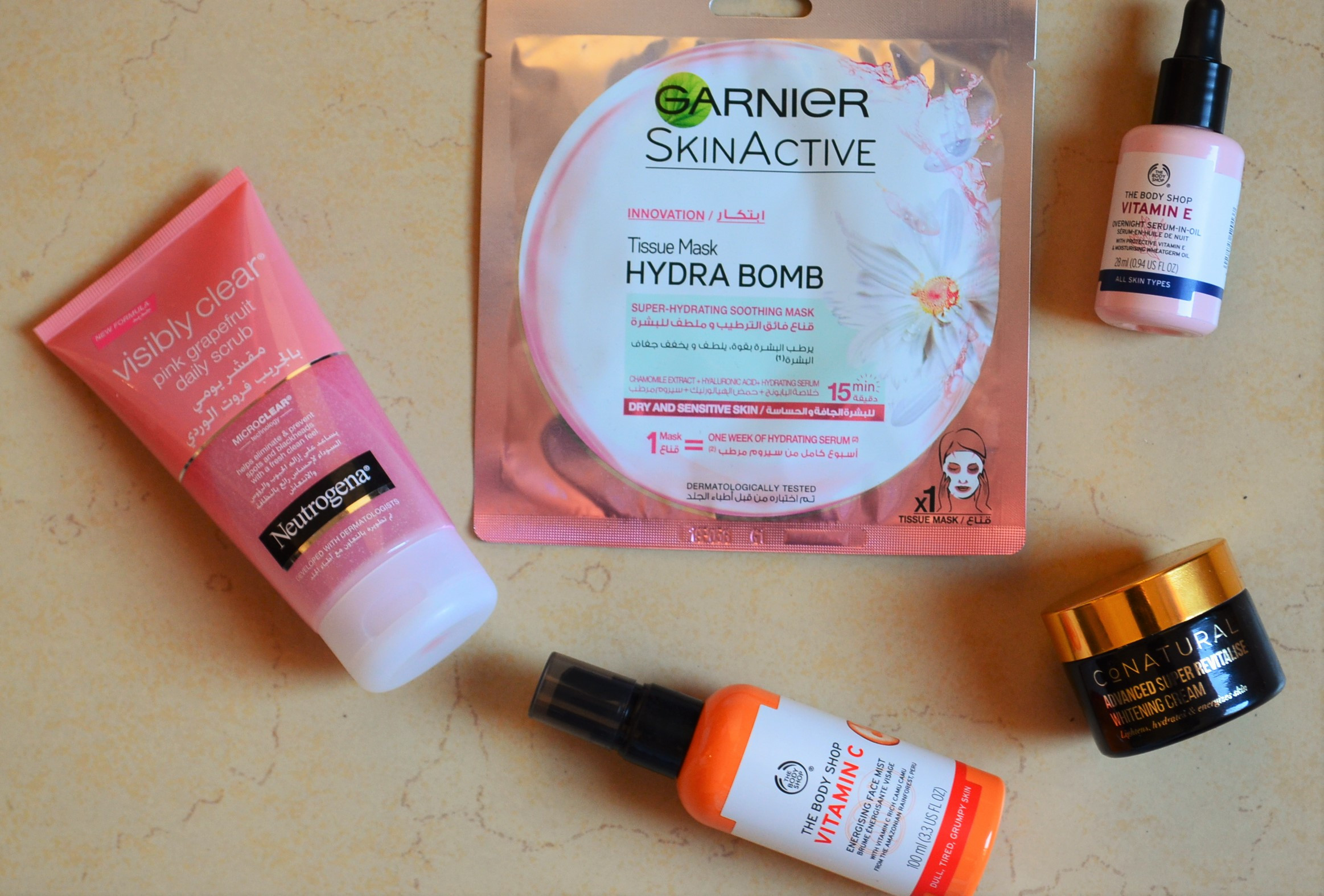 Facial Oils are ESSENTIAL in Winters
Your skin needs Vitamin E & Vitamin C. I personally love bodyshop's Vitamin E Overnight Serum-in-Oil Facial Serum
Some people also buy vitamin E tablets and use them on the face. I would prefer this though as it works overnight.  The Body Shop Vitamin C Energizing Face Spritz
 will add a glow to your face. Sometimes when I am not in the mood for makeup, I just use this with a lip balm and I look fresh!
MOISTURIZE IMMEDIATELY AFTERWARDS
Your skin not only needs more moisture but it needs it right away after washing face!  Apply moisturiser after facial oil to help seal that dampness into the skin. Keep a bottle near the bathtub, shower stall, and at every sink and use liberally every time you wash. Any moisturising cream would do honestly. I use Conatural Advance Super Revitalizing Whitening Cream for night but that's because I suffer from uneven skin tone (thanks to my asian genes -_-)
 Use Masks! DIY is best if you've time
I have ZERO time to do DIY maks or anything tbh. That's why I rely big time on drugstore products. I love Sephora sheet mask and also Freeman ones are pretty reasonable and good to use. I personal favourite for all seasons is Freeman Dead Sea Minerals Facial Anti-Stress Mask
. I am in love with it since I used it once. You can see the results almost right away!  Here are few DIY ideas. Google for more specific to your skin condition.
Take 4 to 5 tablespoons of mashed ripe banana and massage it on the face. Wash off after 10 minutes and give your face some massage with honey, go in circular motions for that extra moisturizing feel. Do so for at least 10 minutes and finish off with a toner.
Use malai or fresh buttermilk with a pinch of turmeric, let it stay on the face for about 10 minutes before washing off with lukewarm water.
Known for its incredibly moisturizing properties,  aloe vera can be used on the face as a moisturizer; It is an ideal.
WATER should be your best friend in winter
Drink plenty of water if you feel like you can survive 6 more hours without it! Trust me, it's most important for your skin health. We substitute it with tea and coffee which is VERY wrong as caffeine dries your skin already. Buy a cute bottle which you would love to take with you everywhere you go. Keep it close 🙂
Lastly, invest in Air Humidifier!
It will put moisture back into the air and help prevent your skin from drying out. Especially when you are using heater a lot.
Let us know if it was helpful. Also share tips and tricks that work for you.