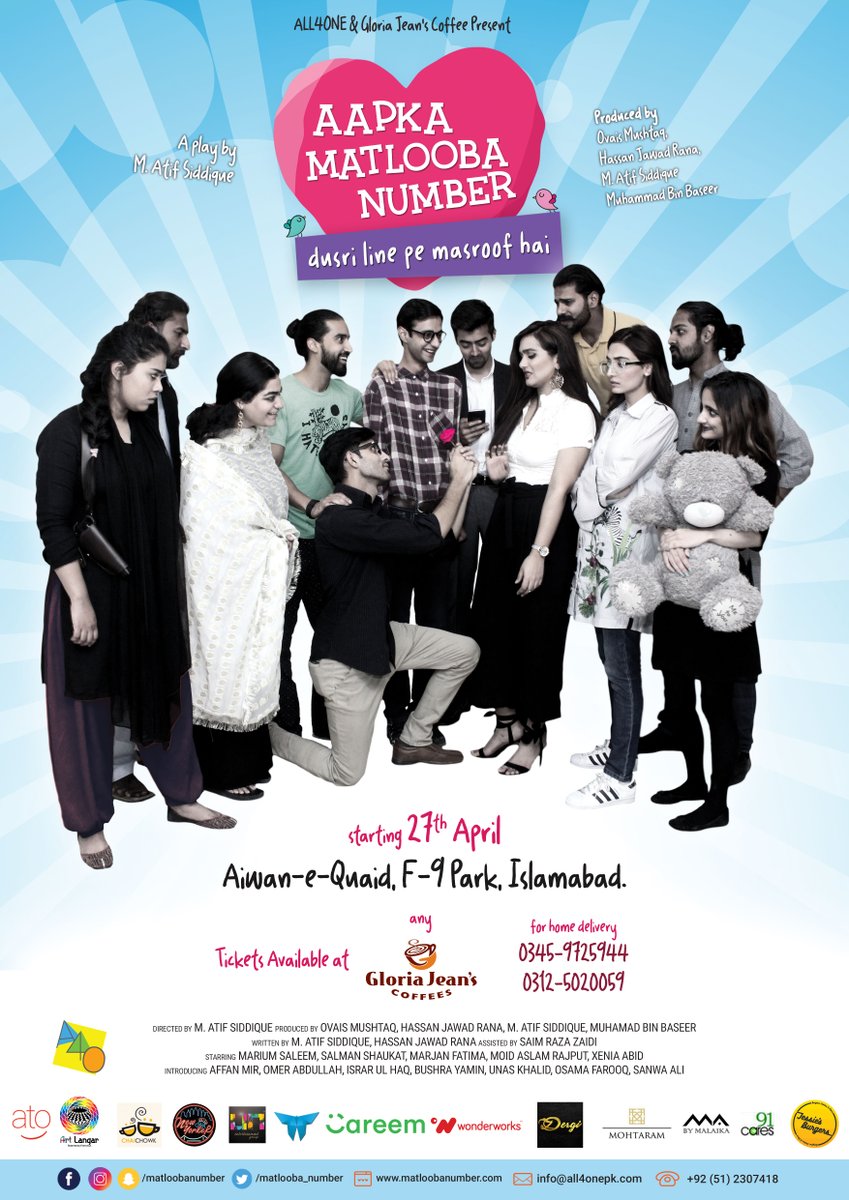 "Pyaar tou karta hoon par #MatloobaNumber masroof hai!"
I love plays. The way we see the action live on stage instead of on-screen with absolute no takes, it's a very refreshing feeling. We sadly don't have many plays in Pakistan thus I got excited when I first heard about Aapka Matlooba Number Dosri Line Pe Masroof Hai and I wasn't disappointed.
We were invited to meet with the cast and team of #MatloobaNumber

Just like its title suggests; it's upbeat, fun, comedy, fresh and full-on entertaining. This is made for us millennials, dealing with issues faced by the youth of Pakistan. Although I would say that don't expect any serious messages being delivering in this play. It's a subtle take on our society divided into cool and not-so-cool ones and the driving factors of money or looks to be given more significance that the things that matter. It revolves around Taimur a not so cool guy and his one sided love interest in Zara, who is way out of his league. It's a love triangle where Maria is Taimur's best friend but he has friend zoned her long time ago.
"The play focuses on millennials," Atif Siddique announced before the opening act. "We feel that while everyone is talking to them and selling to them, nobody is talking about them."
This play is also about friendship – Doing things for each other no matter how idiotic you look. From heroes to losers, it has all the characters you meet in your daily lives This play will make you laugh so hard, total paisa vasool!
Go and watch the play at Aiwan e Quaid, F9 Park, Islamabad. Get your tickets now from their fb page
The play is on till the May 14, 2018 and I will definitely recommend you to go and grab your tickets now!