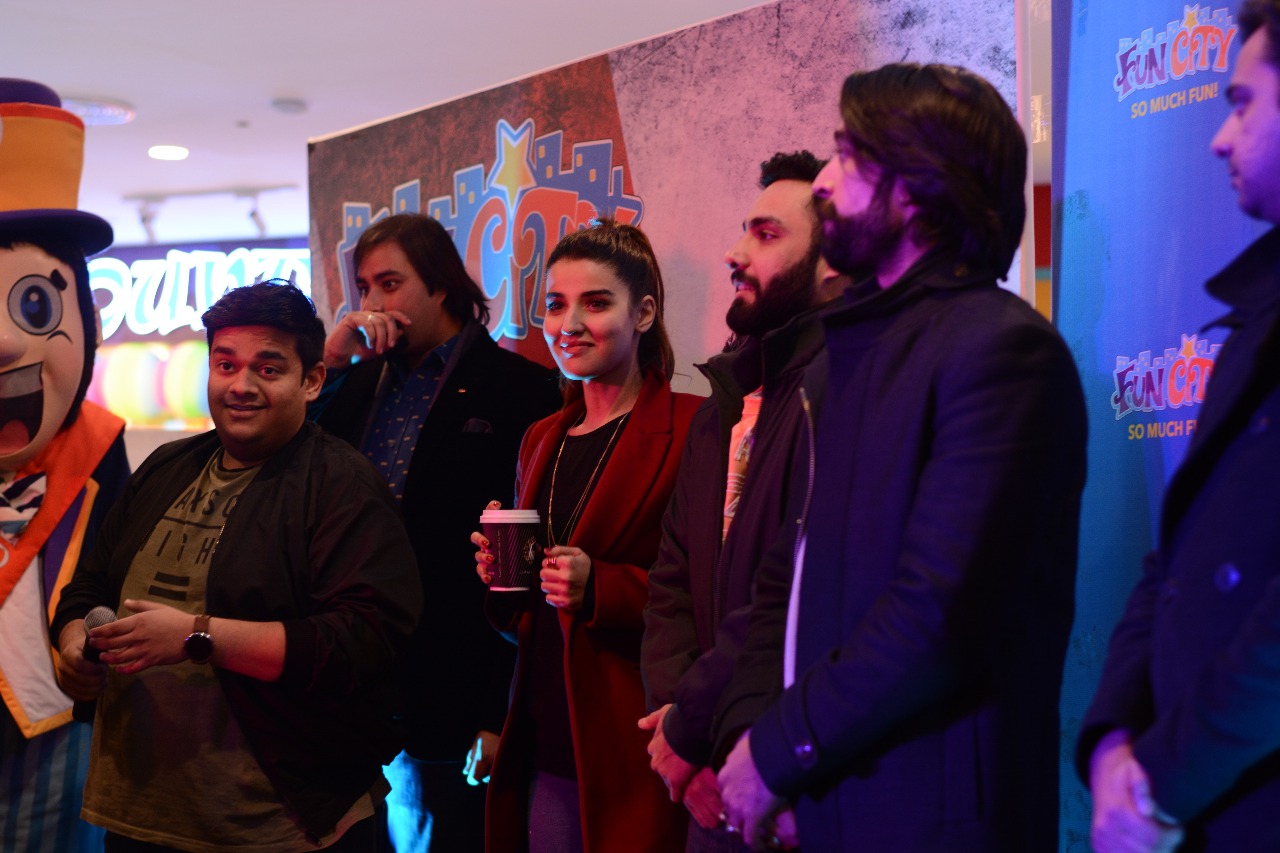 Funcity Giga Mall is a sprawling wonderland for children and adults alike, bursting to the seam with activities designed to entertain, thrill and excite young and old alike. Fun (and scary!) rides, arcades with more classic and modern games than you can name and a wonderfully helpful and kind team to assist you at all times makes it one of the top family & friends spot in Pakistan!
Combine this with a visit from the cast of the action-packed new blockbuster, Parchi, and you have the recipe for a spectacular and memorable night. Funcity is well known for their support of the local film industry and a popular spot for meeting your favourite stars as they go around promoting their latest work. This meet-and-greet was no different, with the audience getting to interact up-close with the vivacious cast of the film, taking photos and fun selfies and filling up their autograph books. Bonus: the cast even joined audience members in rousing competition at Funcity's various gaming stalls!
Parchi has a dedicated fan following (you could tell from the enthusiasm of the audience present at Funcity!) and with good reason – Parchi has been raking in the views and reviews at the box office. It's one of the best-selling films not released on Eid day, a remarkable achievement for a film that's taken the much-needed decision of pushing a female lead front-and-centre of the action. If you've not seen it yet, why not? It's a thrilling ride from start to finish and is definitely bolstered by fantastic performances from the cast – don't miss it!
In another news, how many of you were lucky enough to be part of Wheel Of Fortune event held at Funcity giga mall? There were games and gifts for almost everyone. The energy was so positive and a spirit of celebration was clearly evident from the kids to adults. Check out the pictures to see for yourself.