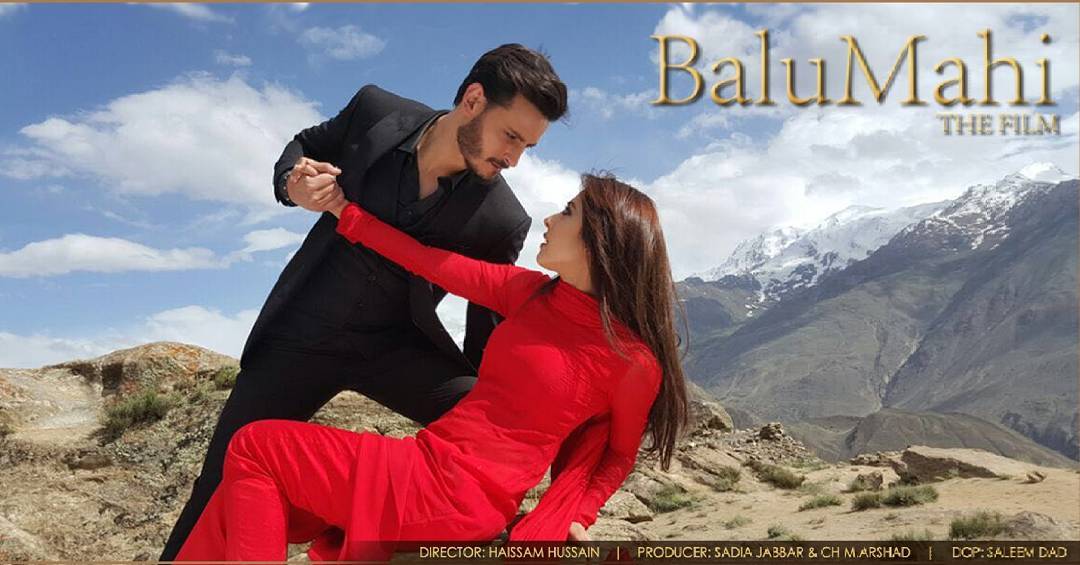 It starts off pretty good. Except for the technical glitches that you can see in camera settings, you still feel engaged to what is going on in the movie. Bilal (Osman Khalid Butt) is set to let the love of his life escape from her wedding but unfortunately, he ends up in a different hall. Mahi (Ainy Jaffri Rehman) who shocks everyone by running with Bilal but she is definitely not the girl Butt was looking for.
Then you suddenly feel like a lot of Indian movies are happening together. Starting with Jab We Met to every cliche romantic comedy. What sucked most was that how weak important parts were written, directed and acted. Only if we could've had one of these better, we wouldn't be banging our heads on the wall!
Women empowerment was the one topic that actually made me think about the story. Although on the contrary, they were also objectified women big time in the role of Sadaf Kanwal. Those scenes were not only sore to eyes but made us wonder how cheap can we get, just because of lack of originality. Javed Sheikh's bahriya scene, comments on condoms and sex and Sadaf Kanwal's seducing acts; all these made it definitely an adult movie which was actually portrayed as a family movie. You see how confused (and perhaps desperate) movie makers were!
But that thing between the two people who are looking for forever, failing at it, and finding it — the crucial elements of terrific romantic comedy— needs more depth. It needs more feeling. It also needs a solid plot.
Also, it's time to learn to act! You can't get away with being a mildly good actor on the big screen like in dramas. You need to be smooth in acting as well, not just your looks.
I will rate it 1/5